Communication and social interaction are key benefits of the Story Massage Programme at Ty Gwyn Special School in Cardiff. The school is now a Centre of Excellence and has been using the programme effectively with pupils with PMLD and autism for over two years. We talk to Hollie Parsons, senior teaching assistant, who says: "The Story Massage Programme has made a real difference to our pupils and we use it regularly whenever and wherever we can."
---
What benefits have you noticed?
Three members of staff, including myself, trained in March 2017. We immediately started using it with the pupils and noticed benefits such as increased eye contact and engagement with stories almost immediately. It was so successful that two more members of staff trained with the online course. We started collecting data from all the classes using the Story Massage Programme and collated the results. The main benefits for our pupils are:
Enhanced communication
Improved social interaction
General wellbeing
Increased concentration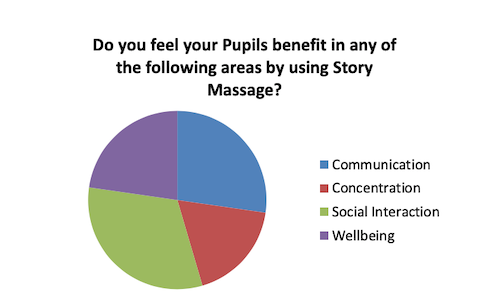 Other important benefits include:
Increased engagement
Enjoyment of sessions
Anticipation skills
Body awareness – proprioception
Developing numeracy skills
Participation – supporting the M.S.I (Multi-Sensory Impaired) curriculum
---
How do you use the programme with your pupils?
Our pupils at Ty Gwyn Special School have profound and multiple learning difficulties (PMLD) and also autism. We have now introduced the Story Massage Programme across the school and given every class a file containing stories and songs linked to the 6 areas of learning. Classes have implemented Story Massage sessions into their circle time and timetable. And we love to have spontaneous sessions too!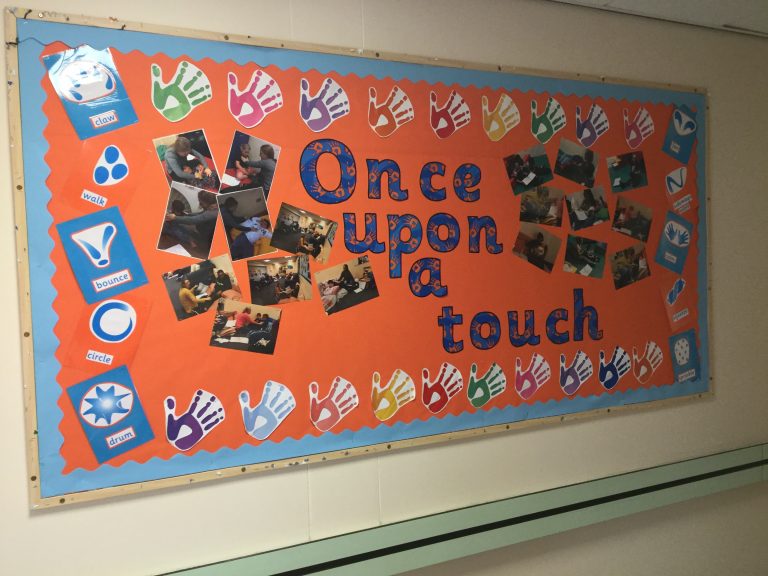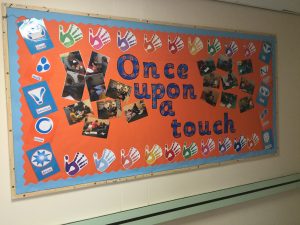 We also hold regular focus topic sessions for the whole school eg World Book Day. Mixed class sessions lead to more social interaction with other peers they may not have worked with before. This is very successful.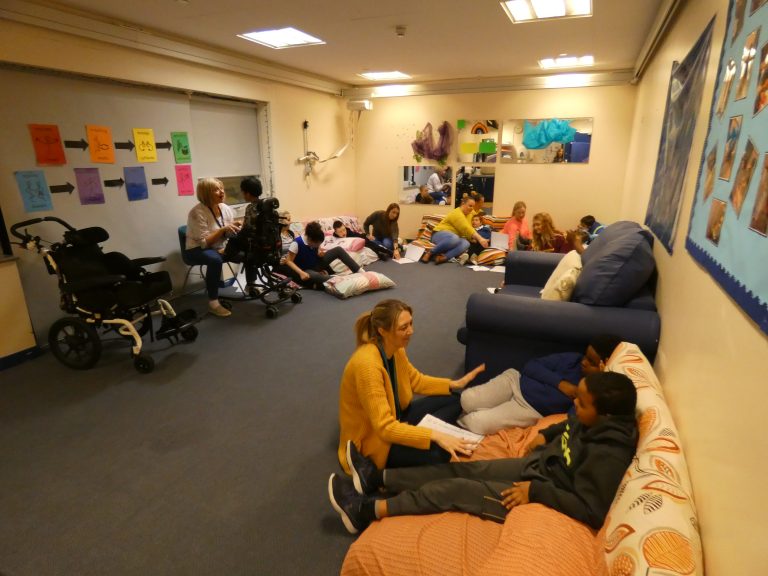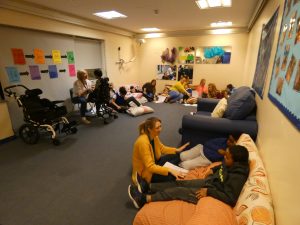 ---
More about the Story Massage Programme
The Story Massage Programme combines the benefits of positive, respectful touch with the creativity and engagement of storytelling. Ten simple massage strokes form the basis of the programme. These strokes have a child friendly name, such as The Circle or The Sprinkle, and an easy to recognise symbol. It is a fully inclusive activity, no clothing is removed and no oil is used. You can see a video of Bella enjoying this massage story on our Home Page.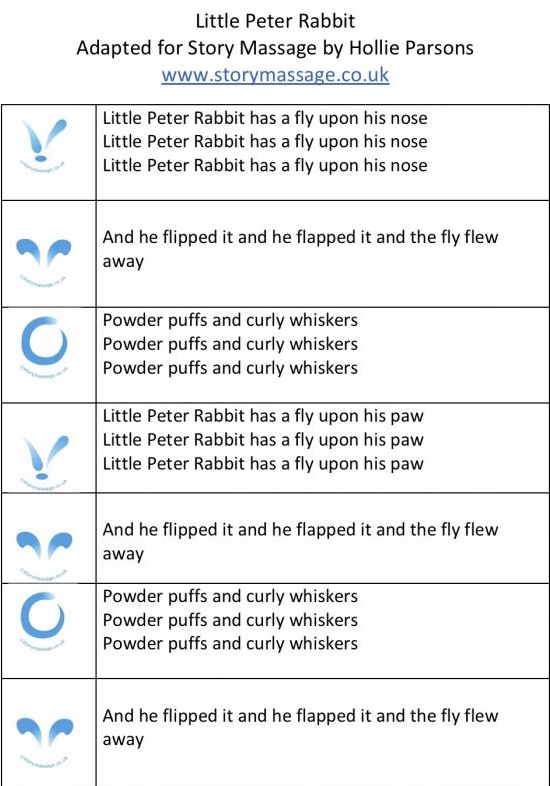 ---
Would you like to train in the Story Massage Programme?
Are you inspired by the work of staff at Ty Gwyn Special School? Would you like to learn how to help increase communication and social interaction for the pupils you work with? Sign up for our Story Massage Online Course and help share the benefits with the children or adults in your care.
We teach you how to share the ten Story Massage strokes and work with you to adapt familiar stories and even create some sensory stories of your own. Ideal for teachers, SEN staff, support staff, therapists, Early Years practitioners,  those working with people with additional needs, Baby Massage Instructors, Relax Kids Coaches… everyone with an interest in sharing positive touch activities with children.