Fun is the key word for Sue Ip who provides positive touch activities for visually impaired pupils at Linden Lodge School in Wimbledon. This blog explains a little more about the work Sue, a massage therapist, who shares her innovative and uplifting approach to the Story Massage Programme.
---
Working with Multi-Disabled Visually Impaired Pupils
Sue, pictured below in the yellow top, works two days a week facilitating massage sessions for pupils aged between 2 and 19 years old. Some are multi-disabled visually impaired. "It's a whole class activity," says Sue," The Support Workers do the massage on the pupils, following my instructions and depending on the children's needs and how they are at the present moment. At the end of the therapeutic massage session, we share Story Massage as this creates a fun and engaging element. We choose massage stories to suit the mood that we want to achieve – relaxing and peaceful or dynamic and energising."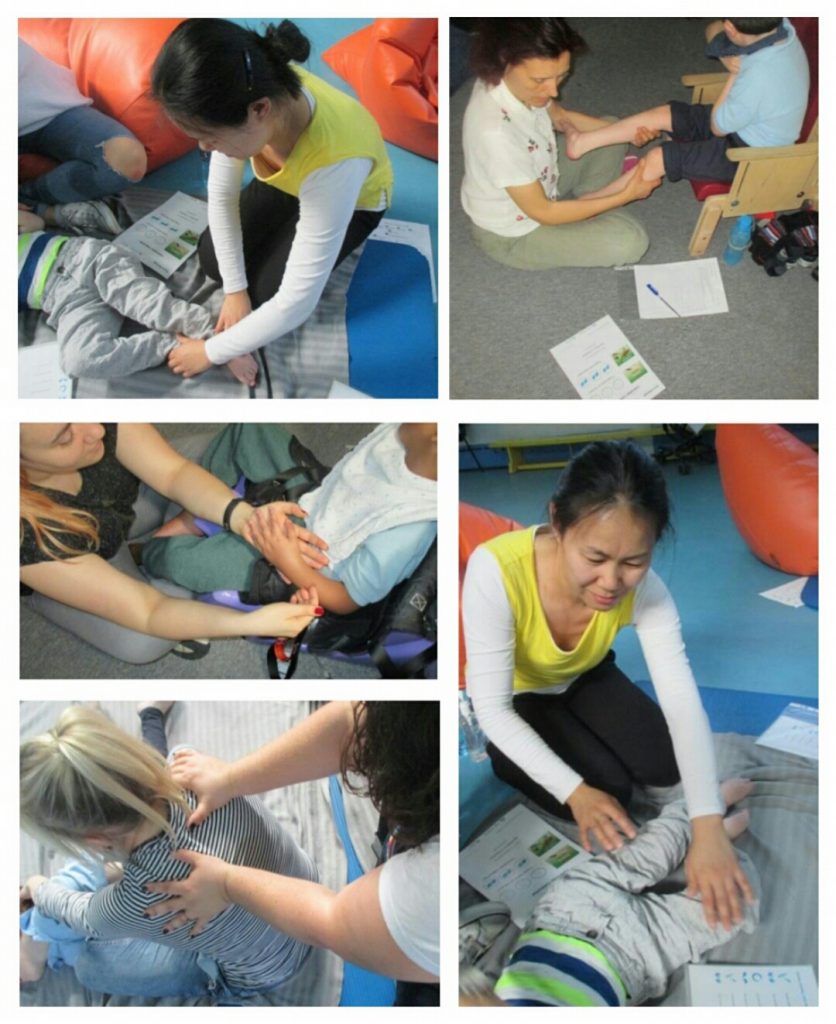 ---
Dance Massage Activities for Visually Impaired Pupils
Nursery rhymes such as Hickory Dickory Dock and Twinkle Twinkle Little Star are firm favourites with the younger children. However, the most popular activity is a Story Dance Massage to a song called The Caterpillar Song. "This brings play and fun to the end of the session for everyone!" Sue explains, "It's very funky and the beat of the music works well with The Squeeze and The Sprinkle strokes. You'll absolutely love it!"
Sue is so enthusiastic about the benefits of using the song as part of positive touch activities for visually impaired pupils that she has kindly agreed to share her work sheet.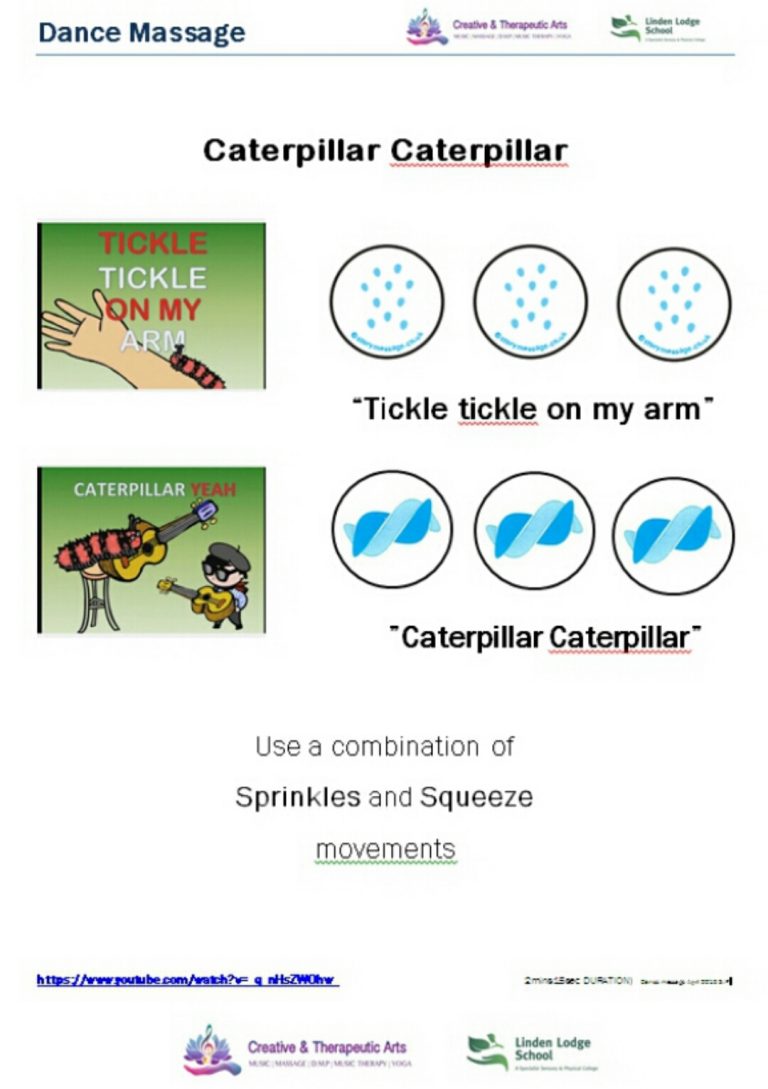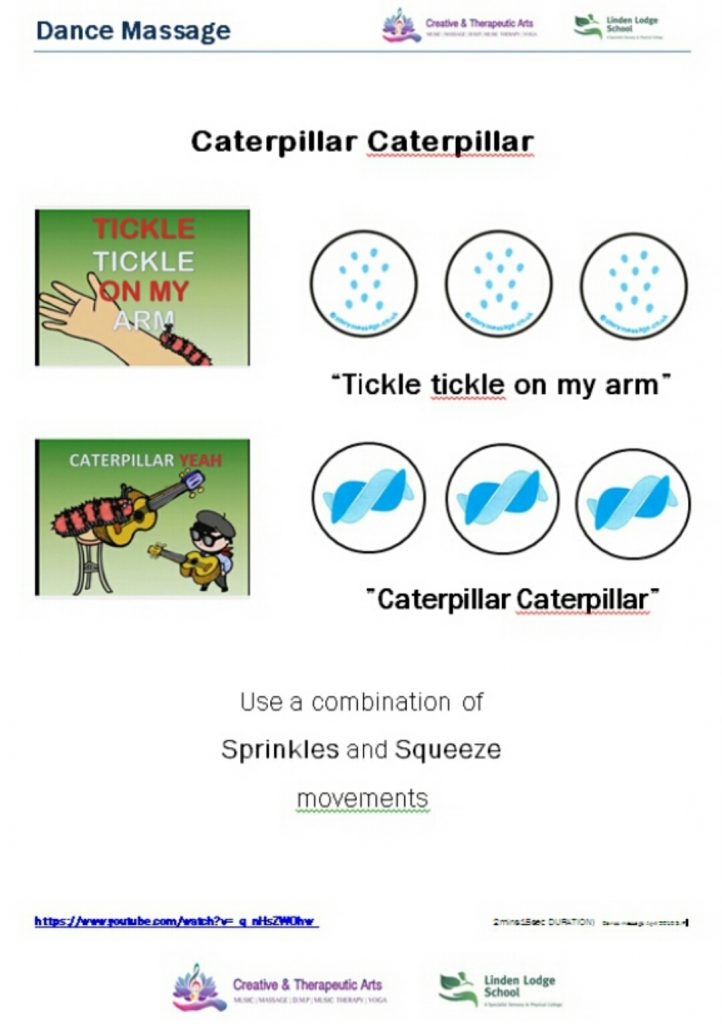 "You'll be hooked." says Sue, "Everyone has fun, both children and adults! I love it when the children become so alert, they giggle and laugh and then sign to say 'I want more'." You can singalong with this You Tube recording:
---
More about the Story Massage Programme training
If you would like to use the programme at home or work then you will love our flexible online course. All the information is here: Online Training Course.
You will learn how to share the ten Story Massage strokes, adapt familiar stories and even create some sensory stories of your own. Ideal for well-being coaches, therapists, teachers, SEN staff, support staff, Early Years practitioners, those working with people with additional needs, everyone with an interest in sharing positive touch activities with adults or children.