Are you looking for new ideas for In-House Training? Here are five key benefits of the flexible online course for your team members. Indeed, this option is proving so popular for schools and organisations that we offer a discount of one FREE place when you book 10 places on the Story Massage Programme online training.
---
1. Flexible Online Training
The course can be studied in your own time, at your own pace and in your chosen environment. Many schools/organisations begin the training together on a set day, such as a team of habilitation specialists at Guide Dogs (Children and Young People Service). Others offer it as an individual course initially and then bring students together to share good practice and ideas. These both work well to learn the skills gained on this flexible training.
The course usually takes around 12-18 hours to complete and there are six months to finish. As the Principal teacher at Beatlie School Campus, says: "From a management point of view this avoids the barrier of releasing staff from school to attend training so opens it up to more people. The course is very flexible, just like the programme itself, and can be studied anywhere."
"The online nature of the course made it very accessible as I could complete it around my busy schedule. It was very well presented and enjoyable throughout. The whole course feels very supportive and there are lots of links for further support, advice and videos of the programme in action in different settings." Susan McLean, Class Teacher.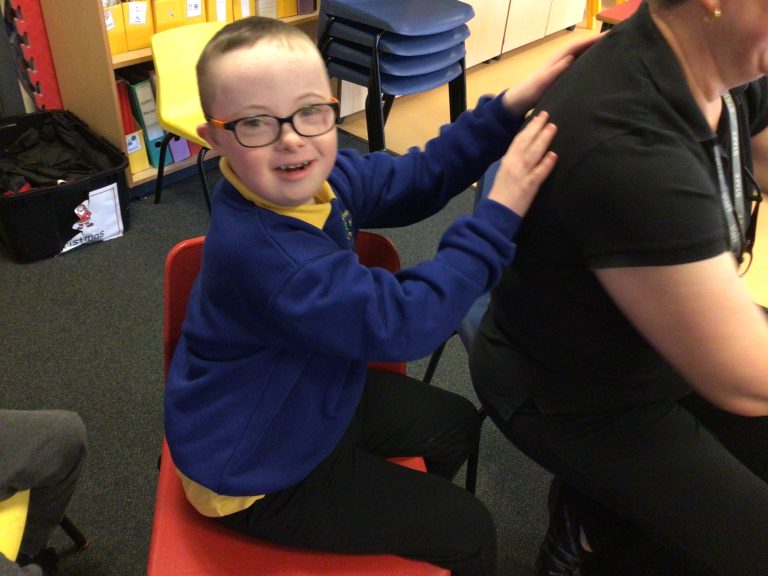 The same flexibility means that the course can also be accessed by schools and organisations overseas such as the Cerebral Palsy Alliance in Singapore.
"Thank you for the Story Massage online course.  I truly enjoyed it and feel enriched from the process. I work as a Special Education Teacher at the Cerebral Palsy Alliance in Singapore. Many of my colleagues have also trained as we find it an effective tool to establish rapport and encourage creative thinking." Shalani Suppermaniam, Special Education Teacher
---
2. Open to all Staff
It can be difficult to find a resource that can be enjoyed by all pupils and useful for all team members within a school or organisation. The Story Massage Programme can be enjoyed by individuals with a whole range of ages and abilities – making it ideal for special schools. At one school, 21 staff members are now trained in the programme and these include: Class Teachers, Nursery Nurses, Advanced Pupil Support Workers and the Principal Teacher.
"I like the fact that he programme can be adapted to suit a range of needs and you can do the massage actions in different ways e.g. on back/tummy and teddy. You can make the story unique to the individual and use different touch pressure and strokes. Some may prefer firm touch, while others may prefer calming, more slow and gentle touch." Miriam de Groot, Senior Habilitation Specialist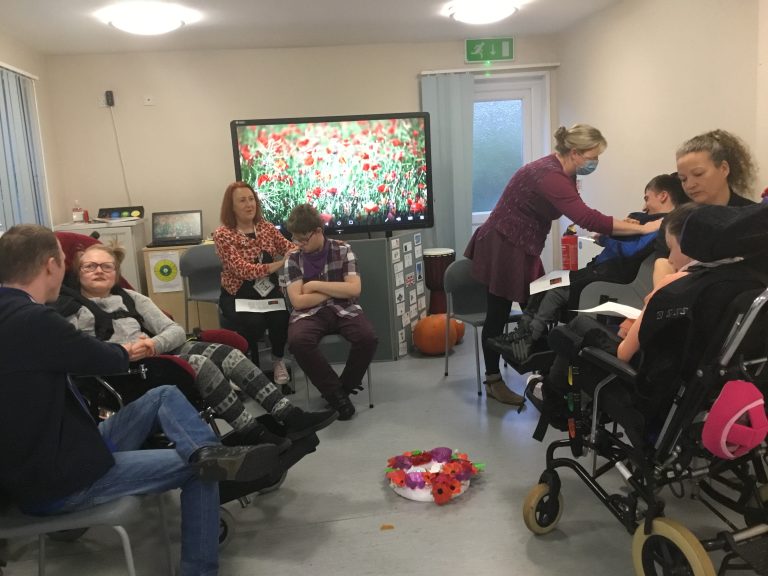 ---
3. Practical Group Study
The modules are straightforward with practical activities that really help to embed the training. Staff who are enrolled on the online training often work together in groups. One school set up a chat group through the email system and were able to discuss any issues and suggestions. Training a large number of staff helps ensure a good understanding of the programme. Team members can support each other in developing and implementing the programme in a wide variety of ways and situations.
"It is such a fun activity and the opportunity for staff and families to interact with each other and with our students is amazing. It is a perfect activity for all ages. The course gave me lots of creative ideas. I highly recommend the online training. " Madge Goodbrand, Advanced Pupil Support Worker.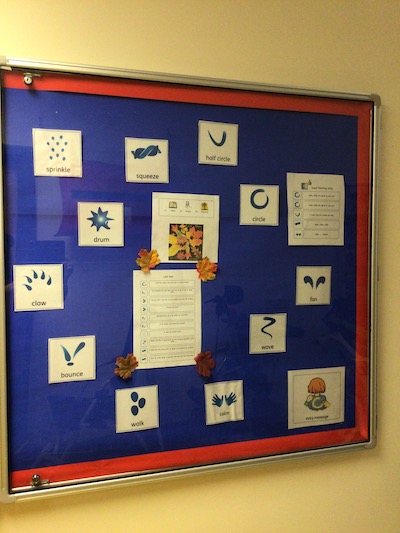 ---
4. On Going Support
The main challenge of any online course is lack of opportunities to share with others but the Story Massage course offers support through a community facebook page and follow-along videos. There is a great sense of sharing and encouragement with access to a library of different resources, massage stories and ideas.
"The Story Massage videos on YouTube are a fantastic resource. The children thoroughly enjoy watching and listening to the stories while following along with Mary and Emmanuel.  It is clear to see the positive impact that it has on the ethos and relationships within the class." Rachel Arkless, Class Teacher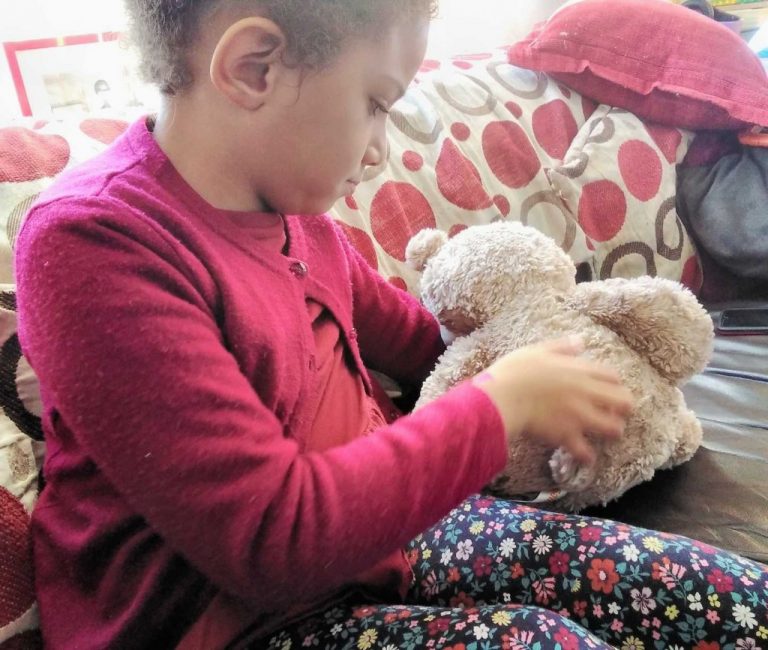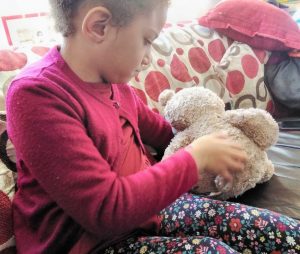 ---
5. Become a Centre of Excellence
We recognise best practice within a school or organisation with our annual Centre of Excellence Awards. Winners of these awards are presented with a special certificate and logo to display on websites and promotions. The criteria for entering these prestigious awards is to have at least four team members trained in the programme, and to have been using it for over a year. Past winners include: Evergreen Primary School, Rutherford School, Woolston 6th Form College, Fairfield School and Pyramid Care Fostering Service. Rutherford School shared their award on the school website.
"We were so proud to win this award as recognition of the team effort. The programme is now part of our school life. Each class has a designated Story Massage lead who has undertaken training. This enables the classes to deliver story massage sessions based on current topics to broaden the scope of how learners experience these topics and facilitate multi-sensory learning for our young people." Catherine Halford, Wellbeing Specialist Teacher.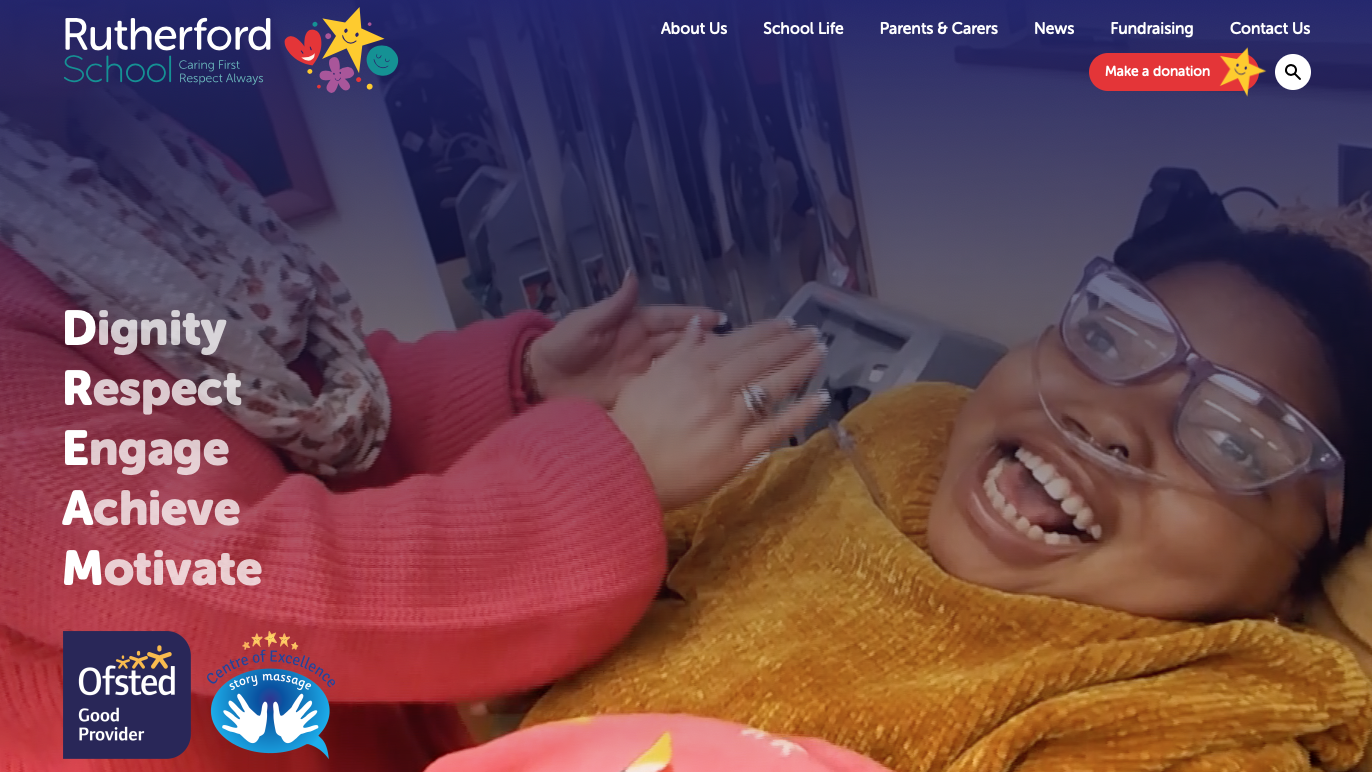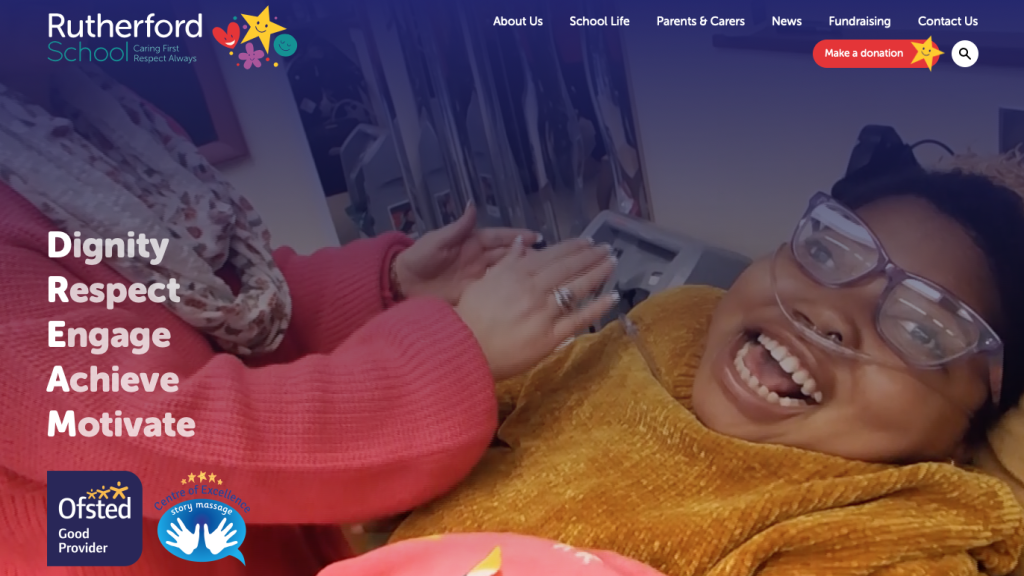 ---
About the Story Massage Online Training
You can find out more about the content of the course, plus testimonials, and booking details here: Story Massage Online Course.
The Story Massage book (Once Upon a Touch… Story Massage for Children) is required reading for the course. There are two prices:
Option 1 – with the book, wallcharts, stickers and digital resources – £190 per course delegate (UK Customers only)
Option 2 – without the book and digital resources – £155 per course delegate
GROUP DISCOUNT:
For every 10 courses purchased, we offer an additional place for FREE. Please email info@storymassage.co.uk to access this offer.