Specialist Occupational Therapist, Hanna Munro, described our Story Massage book as her 'new favourite book' in a recent video on her facebook page. So we asked Hanna to write a guest blog. Read on to discover the benefits of combining the Story Massage Programme with Occupational Therapy for children with autism and sensory integration difficulties.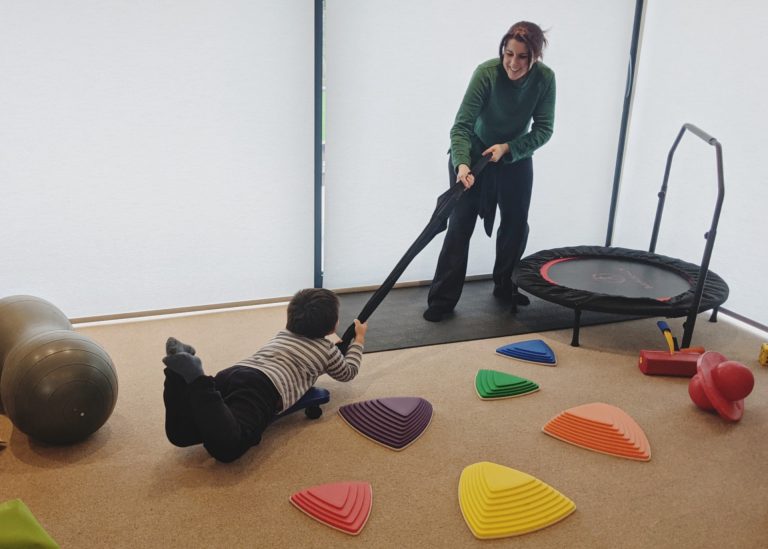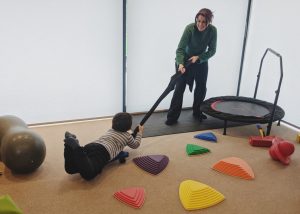 ---
Occupational Therapy and Sensory Differences
I work with children from age 3 plus. Many of these children have autism or ADHD. Some have no diagnosis but have sensory differences. I mainly work directly with families, sometimes I work with schools, both mainstream and special schools. I used to work for a residential special school for children with autism and some of the occupational therapists there had been on the Story Massage training. It was very popular both in school and in the children's home.
---
Building Relationships and Trust
Many of the children that I work with have communication and interaction difficulties. Sharing massage stories can help them to build a relationship and trust with their teacher or parent in a non-threatening way. It is also beneficial when children are going through a tricky time. Massage stories can help get a conversation started in a supportive, non-confrontational way. This often encourages them to talk about their own feelings and experiences.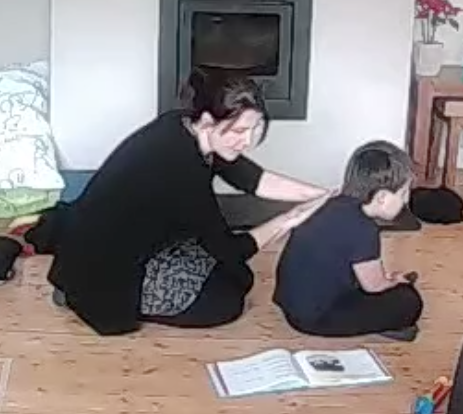 ---
Story Massage and Bedtime Routine
Almost all of the children I work with in my occupational therapy sessions have difficulties getting to sleep. Parents report that sharing massage stories at bedtime can help with this. My own 7 year old can get quite anxious about going to school the next day and enjoying a relaxing massage story before bed helps him to feel calm and to get to sleep more easily. He likes to choose a story from the Story Massage book himself. He also likes to give me a massage in return.
My 8 year old, who is autistic, finds deep pressure calming and I use the Story Massage strokes with his favourite stories such as the Julia Donaldson ones. He can find it difficult to switch off at bedtime and this really helps him.
I have recently done some training for sleep practitioners and I have recommended the online Story Massage Course to them too!
---
Calming and Regulating
Many children with sensory integration difficulties, like my son, find deep tactile pressure calming and regulating. The Story Massage strokes are a great way of applying deep pressure in a fun and relaxing way. I recommend the Story Massage Programme to parents for when their child is in 'high gear' and they know their child needs to calm down. Children often struggle to regulate and need help from the parent and sharing massage stories can be a reassuring and positive way of interacting in difficult times.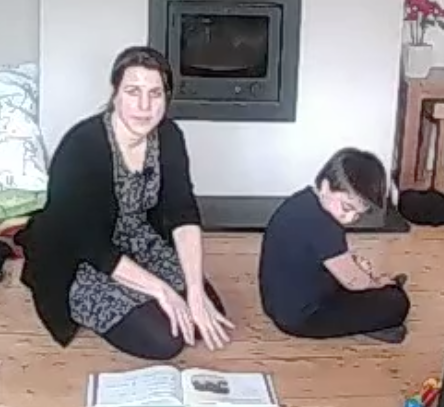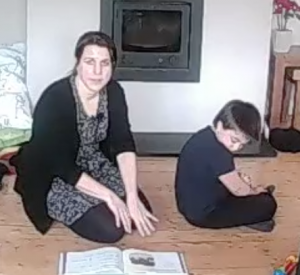 ---
Fun and Flexible Programme
I am always recommending the Story Massage Programme! It is easy to learn and suitable for parents, carers, teachers, therapists and children themselves to do. It is so versatile and flexible, making it ideal as part of occupational therapy sessions and for follow-up advice and suggestions too. It can be adapted to meet the needs of the child you are working with so suitable for almost anyone. Massage stories can be shared as one to one, in groups, at any time of the day, they can be 2 minute sessions or a long session. They can be taken from the book, adapted from favourite books or you can create your own massage story.
---
More about the Story Massage Programme
The Story Massage Programme bring the benefits of positive, respectful touch together with the creativity and engagement of storytelling. Ten simple massage strokes form the basis of the programme. These strokes have a name, such as The Circle or The Sprinkle, an action and an easy to recognise symbol. It is a fully inclusive activity, no clothing is removed and no oil is used. The strokes are all explained in our Story Massage book Once upon a touch…story massage for children.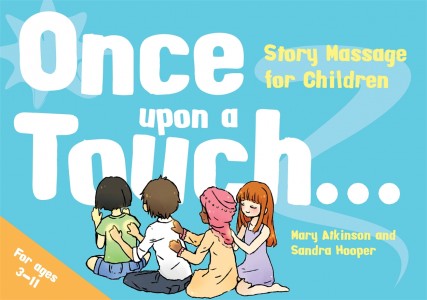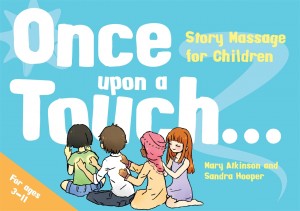 ---
Would you like to train in Story Massage?
Are you inspired by Hanna's blog about combining Occupational Therapy sessions with the Story Massage Programme? Would you like to learn more? Sign up for our Story Massage Online Course and help share the benefits with the children or adults in your care – at home or at work.
We teach you how to share the ten Story Massage strokes and work with you to adapt familiar stories and even create some sensory stories of your own. Ideal for teachers, SEN staff, support staff, therapists, Early Years practitioners,  those working with people with additional needs, Baby Massage Instructors, Relax Kids Coaches… everyone with an interest in sharing positive touch activities with children and adults.