We're looking forward to Pancake Day. And we know that many of you will be organising special events and assemblies. So we decided to support you with a follow-along video and massage story. The massage story was written by Charlie Carter, Specialist Play Lead at The Hamlet Centre, as part of her work for our Story Massage online course.
---
Pancake Day Follow-Along Video
Join Charlie and Henry as they share a massage story to add some sensory fun for Pancake Day. Or indeed, any day when you choose to make pancakes! Charlie uses the Story Massage Programme at The Hamlet Centre, a children's charity providing respite and play sessions for children and young people with disabilities. She says it helps reduce stress and anxiety for some of the children who need high levels of sensory input.
---
Pancake Day Massage Story
You can download a copy of the words to this follow-along video here: Charlie's Pancake Day.
---
More about the Story Massage Programme
The Story Massage Programme combines the benefits of positive, respectful touch with the creativity and engagement of rhymes, songs and stories. Ten simple massage strokes form the basis of the programme. These strokes have a child friendly name, such as The Circle or The Sprinkle, and an easy to recognise symbol.  It is a fully inclusive activity, no clothing is removed and no oil is used. Would you like to learn more? Sign up for our Story Massage Online Course and help share the benefits with the children or adults in your care – at home or at work.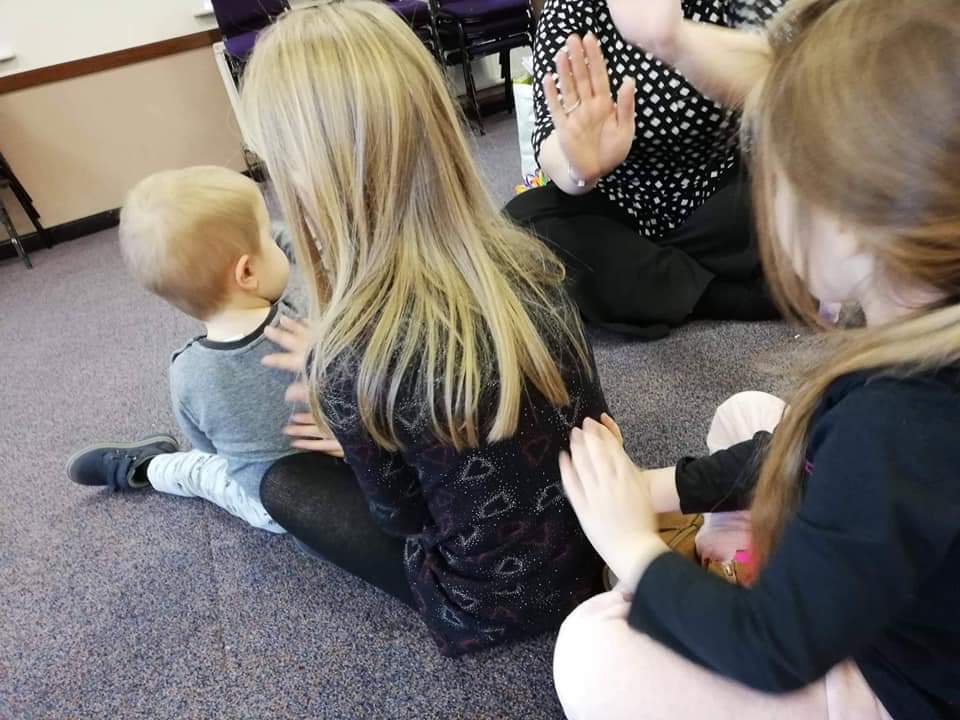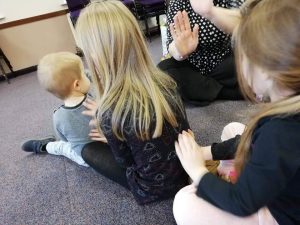 ---
The Story Massage Book
Our book Once upon a touch….Story Massage for Children also contains a pancake day song. The book is a good introduction to the programme with instructions for the 10 Story Massage Strokes and over 25 different massage stories on a variety of themes.