We've been having some really positive feedback from parents and health professionals who have discovered the benefits of Story Massage for children with ADHD. "The Story Massage Programme empowers parents giving them a tool they can use to interact with their children in a calm non-threatening way," says Andrea Bilbow, OBE, Chief Executive, ADDISS, The National Attention Deficit Disorder Information and Support Service, UK, "It is also a way for parents to spend one to one time with their child thus reinforcing the bond between parent and child."
---
Benefits of Positive Touch Activities and ADHD
The calming effect of massage for children with ADHD has already been recorded in several studies. The most significant research into positive touch has been carried out by the Touch Research Institute at the University of Miami. Results show that massage therapy benefited children and adolescents with ADHD by improving short-term mood state and longer-term classroom behaviour.
In one study 28 adolescents with ADHD were provided either massage therapy or relaxation therapy for 10 consecutive school days. The massage therapy group, but not the relaxation therapy group, rated themselves as happier and observers said they fidgeting less following the sessions. After the 2-week period, their teachers reported more time on task and assigned them lower hyperactivity scores based on classroom behaviour.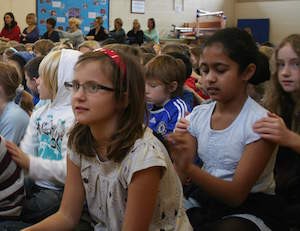 Another study involved 30 children and adolescents between the ages of 7 and 18 diagnosed with ADHD. The children were randomly assigned to a wait-list control and a massage group. The latter group received massage therapy for 20 minutes twice per week over the course of one month. Mood state improved for the massage, but not the control group, based on smiley face and thermometer scales. The massage group also improved in classroom behaviour in the areas of anxiety, daydreaming and hyperactivity.
---
Oxytocin and ADHD
This research is supported by the work of Kerstin Uvnas-Moberg, a Swedish researcher and author of The Oxytocin Factor, Tapping the Hormone of Calm, Love and Healing who believes that the feel-good effect of touch is linked with the release of oxytocin and other mood-enhancing chemicals during gentle massage. Kerstin suggests that this release of oxytocin into the bodies of those giving and receiving gentle touch could be one of the reasons why touch has such a positive impact on bringing feelings of calm, empathy and harmony to the atmosphere.
The role of oxytocin in bringing calm and peace to active children is central to the work of the Story Massage Programme.  Nurturing massage combined with creative story telling can have many benefits including promoting sensitivity towards others, raising self-esteem and confidence, and bringing fun and laughter into the day. The Story Massage Programme may help complement other 'tools' in helping parents and children develop resilience and coping strategies. It is suitable for children of all ages and abilities.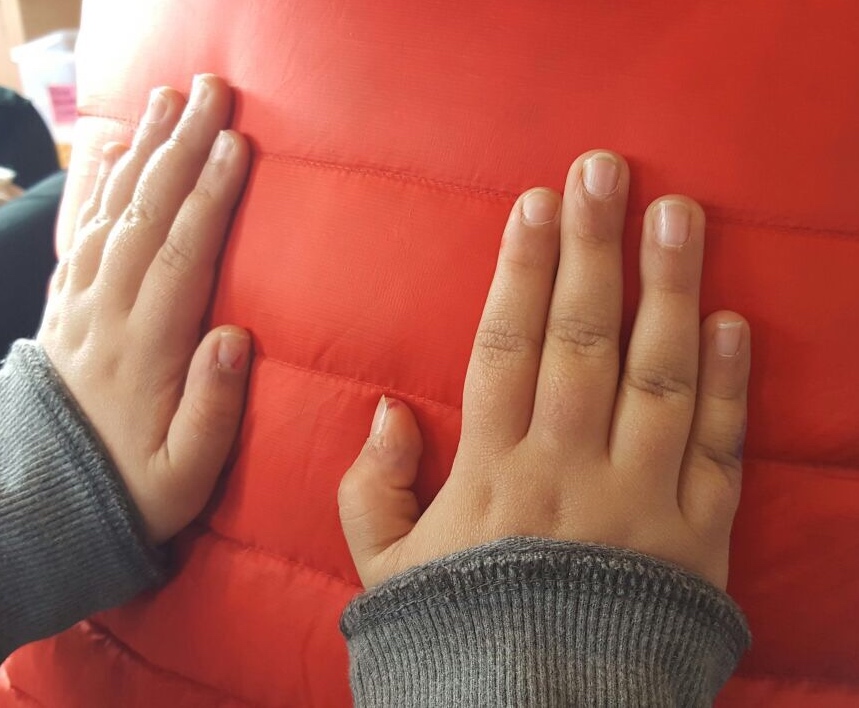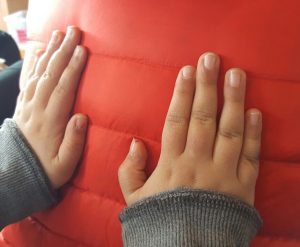 ---
Feedback Parents about Massage for Children with ADHD
"As any mother or father would know, trying to get a child to slow down and calm down can be stressful for all involved even at the best of times. Add into the mix the symptoms of ADHD and everything seems amplified. Sometimes painfully so. I have found that massage helps my 8 year old daughter towards relaxation. It can help to centre her and induce tranquility. My daughter is usually very fidgety but during a massage, she becomes quite still and I can see her whole body relax."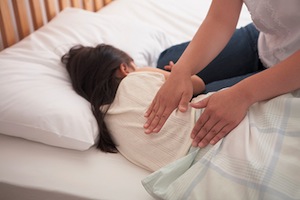 "My daughter with ADHD had been noticeably calmer and happier in lessons since the Story Massage Programme had been introduced into the school.""My son has ADHD and I have used the massage to try and calm him down before bed, and it seems to be working (touch wood). Before I started this it would take him around 2 hours to settle down to go to sleep, and bedtime was an absolute nightmare. He now goes to sleep within half an hour of going to bed. For the last 2 weeks, I have been able to go to bed before 10 myself, which was unheard of before. My only hope is that it keeps working."
"The Story Massage Programme has been my saving grace for coping with the stress of living with a child with ADHD. Instead of shouting or getting upset I apply the gentle motions of massage and it works a treat. The best thing of all is that my daughter regularly asks for a massage because she knows it makes such a difference."
"My son with ADHD enjoyed the Story Massage Programme in school so much that he asked me give him a sleepy massage whilst we read stories at bedtime. And it worked – my son is now sleeping much better at night and the massage has helped build a stronger emotional bond between us, something that it very important for father and son."
"After learning Story Massage Programme techniques, I was immediately able to put them to use on my son with multiple special needs, including ADHD. I created a story about snow, rain and wind in Australia, with bewildered kangaroos wondering why there had been such strange weather. He laughed and laughed at the scenes of animals running around excitedly in the snow, celebrating their first snowfall ever. And the next morning when I reminded him about the massage, a full smile came to his face – so rarely do I see this with a child who has so many challenges to deal with."
---
Introducing the Story Massage Programme
It is a good idea to start slowly and gently, maybe with a simple stroke on the back or hand at bedtime. Then gradually build up the massage at the child's pace focusing on a story or song that would hold their attention.  Keep the massage time short and frequent – this is an important way of introducing massage for children with ADHD. Our Story Massage book Once Upon a Touch…Story Massage for Children has easy to follow instructions for our ten basic massage strokes plus some tried and tested massage stories to try with children.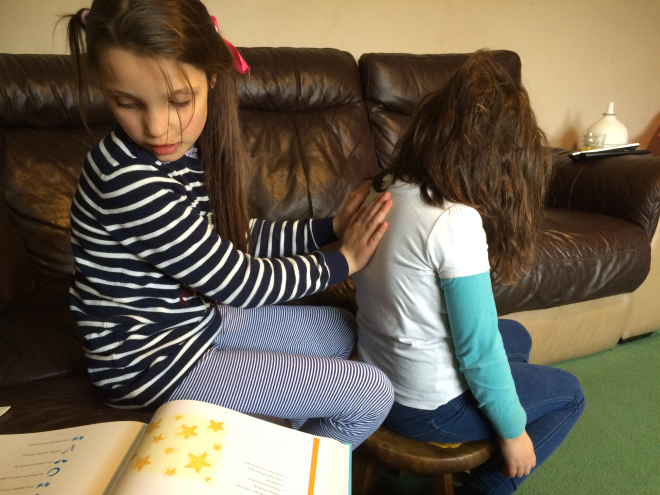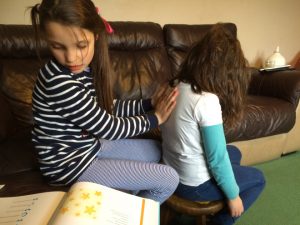 ---
More about the Story Massage Programme
The Story Massage Programme combines the benefits of positive, respectful touch with the creativity and engagement of storytelling. Ten simple massage strokes form the basis of the programme. These strokes have a child friendly name, such as The Circle or The Sprinkle, and an easy to recognise symbol making it accessible for all. It is a fully inclusive activity, no clothing is removed and no oil is used. Sensory stories can be taken from our Story Massage book, adapted from favourite stories or you could personalise stories and create your own.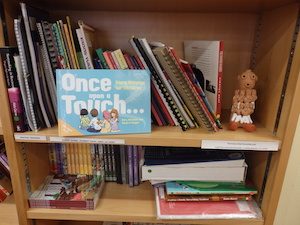 ---
Would you like to train in the Story Massage Programme?
If you would like to use the programme at home or work then you will love our flexible online course. All the information is here: Online Training Course.
You will learn how to share the ten Story Massage strokes, adapt familiar stories and even create some sensory stories of your own. Ideal for well-being coaches, therapists, teachers, SEN staff, support staff, Early Years practitioners, those working with people with additional needs, everyone with an interest in sharing positive touch activities with adults or children.