Combining touch and massage for learners with PMLD is helping to improve well-being and learning at Springside Primary School in Rochdale. A teaching assistant, Vicky, who recently completed the Story Massage Programme online course, shares the top ten benefits for pupils (of varying ages) in her class at the school.
---
Story Massage for Learners with PMLD
The Story Massage Programme:
Provides a new way of communicating with and encouraging learners with PMLD. This gives staff and carers new opportunities for fun and meaningful interaction.
Is fully inclusive and flexible to individual needs. Everyone can join in and enjoy the activity so it can be a whole school, class or family session.
Can be easily adapted to share and teach stories, songs and rhymes with a variety of strokes and pressures to illustrate the words.
Integrates well into lessons to support response and movement, as well as encouraging engagement with learning.
Boosts self-confidence and self-esteem.
Provides an opening for important conversations on consent and appropriate touch. Learners understand the need to ask permission to touch and say 'thank you' afterwards.
Helps support learners to express their emotions which can be difficult for those with PMLD.
Brings comfort and reassurance to those who may have mental health difficulties or ASD.
Encourages learners to ask an adult for a massage story when they need support to prevent them going into crisis.
Teaches learners self-soothing techniques they can use on their own hands and arms.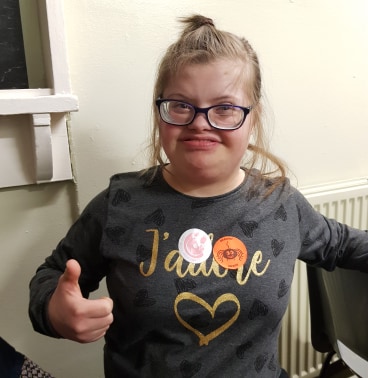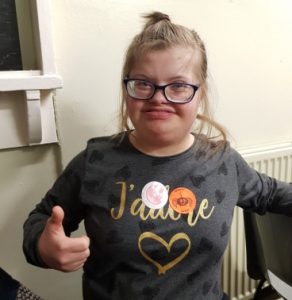 ---
Vicky Recommends the Story Massage Online Training
Are you inspired by Vicky's work with combining stories and massage for learners with PMLD? Why not consider taking the Story Massage Programme online training to support the well-being and mental health of your learners?
"I would recommend the online course to anyone!" says Vicky, "It has given me the confidence and skills to lead sessions and share the many benefits with pupils in my class. It is set out with visual aids and question sheets to support and expand your skills, and lots of ideas for sensory stories. The course is enjoyable and informative, and the format is easy to follow and can be done at your own pace. Thank you!"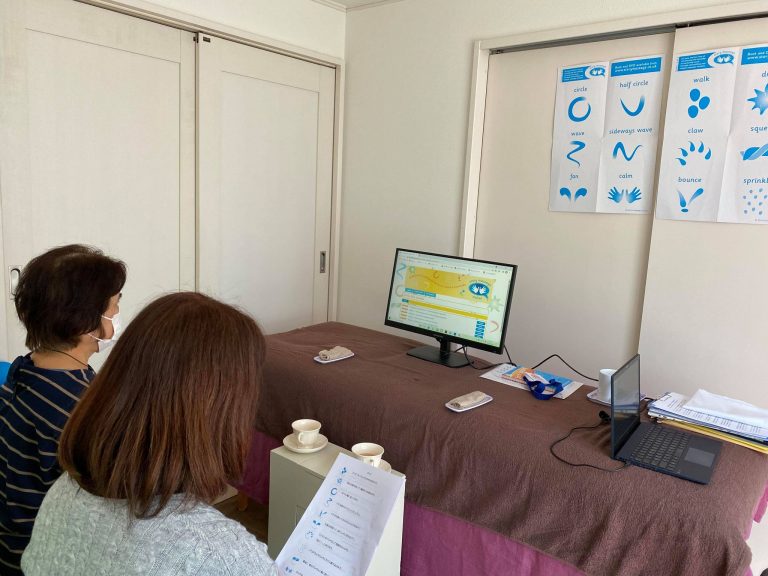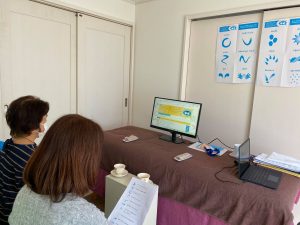 ---
Children's Mental Health Week
Vicky adapted the Friendship Poem by Sarah Duncan for Children's Mental Health Week using Story Massage strokes chosen by her pupils. "It was well received by everyone – pupils and adults," says Vicky, "Some did it as a self-massage, others enjoyed receiving it from a staff member, and others followed along with their families at home. The Story Massage Programme is just so adaptable for every individual and situation."  You can watch a follow-along version of the Friendship Poem on our You Tube Channel here.
---
More about the Story Massage Programme
The Story Massage Programme combines the benefits of positive, respectful touch with the creativity and engagement of storytelling. Ten simple massage strokes form the basis of the programme. These strokes have a name, such as The Circle or The Sprinkle, an action and an easy to recognise symbol. It is a fully inclusive activity, no clothing is removed and no oil is used. The strokes are all explained in our Story Massage book Once upon a touch…story massage for children.