Are you working with clients with dementia? Or does a family member have dementia? We talk to Aly Townley, Best Practice Winner, about connecting with her mother through Story Massage. Aly finds that the combination of caring touch with familiar stories brings comfort and relaxation – and is a fun activity for them both.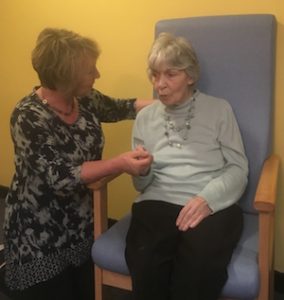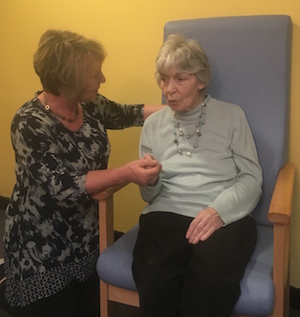 ---
Choosing Massage Stories
"At first, I wrote quite elaborate massage stories about her childhood," says Aly, who has trained in Story Massage, "It is a wonderful way to share memories about getting ready for a tin bath by the fire, remembering the gas mask for school, going down to the shop with the ration book etc. It was lovely to see her relax and listen to the words the story."
"When Mum's dementia got worse she preferred simple nursery rhymes or simple songs … and she still does," says Aly, "She isn't able to join in the words but she hums or whistles along. She often puts her hand where she wants me to massage – arms, head, hands or back – and she sometimes copies my movements with her hands so I know she is enjoying it."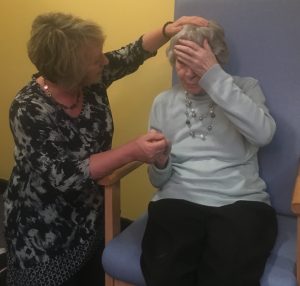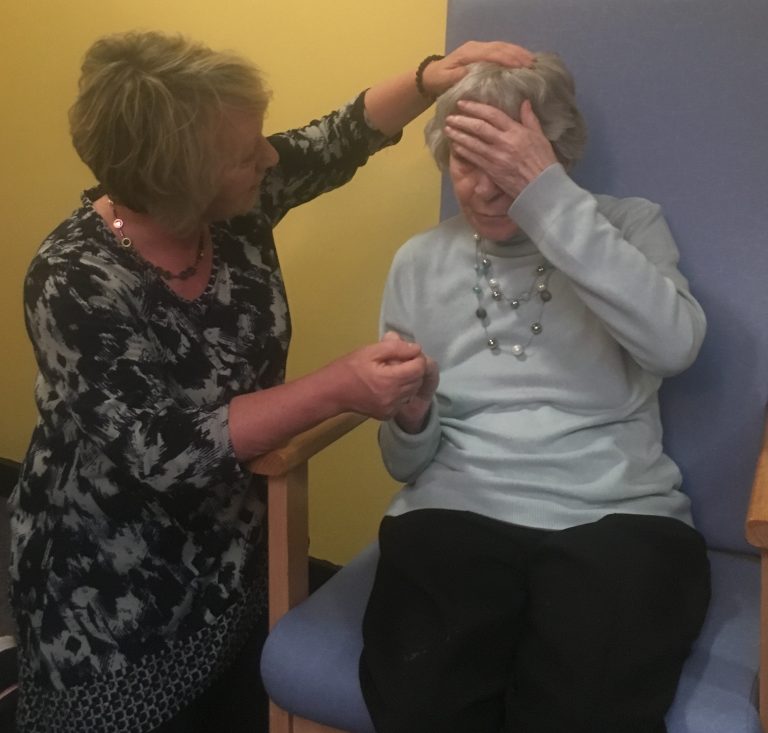 ---
More about Story Massage
Story Massage combines the benefits of nurturing touch with words. It is enjoyed by people of all ages -from babies to the elderly. Ten simple massage strokes form the basis of the programme. These strokes each have a name, such as The Circle or The Sprinkle, and an easy to recognise symbol making it accessible for all. It is a fully inclusive activity, no clothing is removed and no oil is used. You can see an example of a nursery rhyme as a positive touch activity below. All the information on learning the skills of sharing Story Massage with children or adults at home or work here: Story Massage Training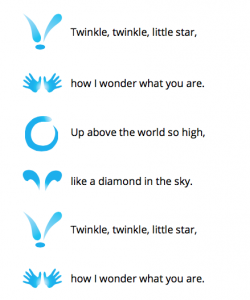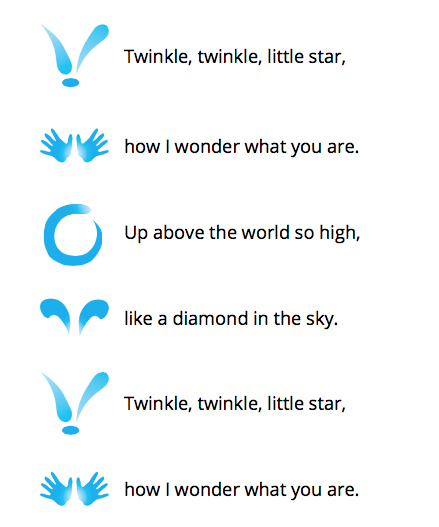 ---
Massage and Dementia
Our Story Massage day course does not include specific advice on working with people with dementia. If you are unfamiliar with this field of work then we suggest that you take extra training to gain the necessary skills and knowledge. You can find more information about a popular accredited day course here: Massage for Dementia run by Nicolle Mitchell.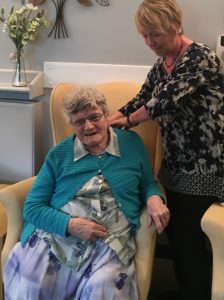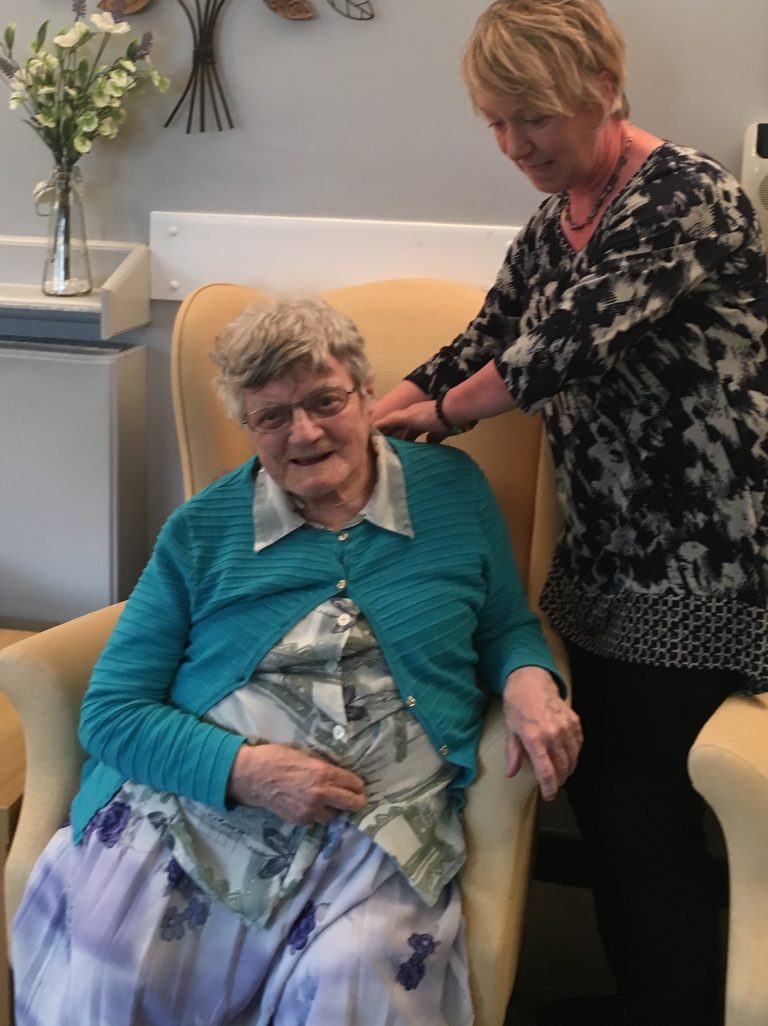 ---
Story Massage in Care Homes
If you have found Aly's blog helpful, then do read about the inspiring work of Clare Gibbons with adults in care facilities in New Zealand. Story Massage for Adults in Care Homes.