Many nurseries, schools and colleges are continuing the Story Massage Programme by teaching self-massage on hands and arms. Compliant with social distancing, beneficial for well-being… and a fun and creative activity that can be combined with curriculum topics.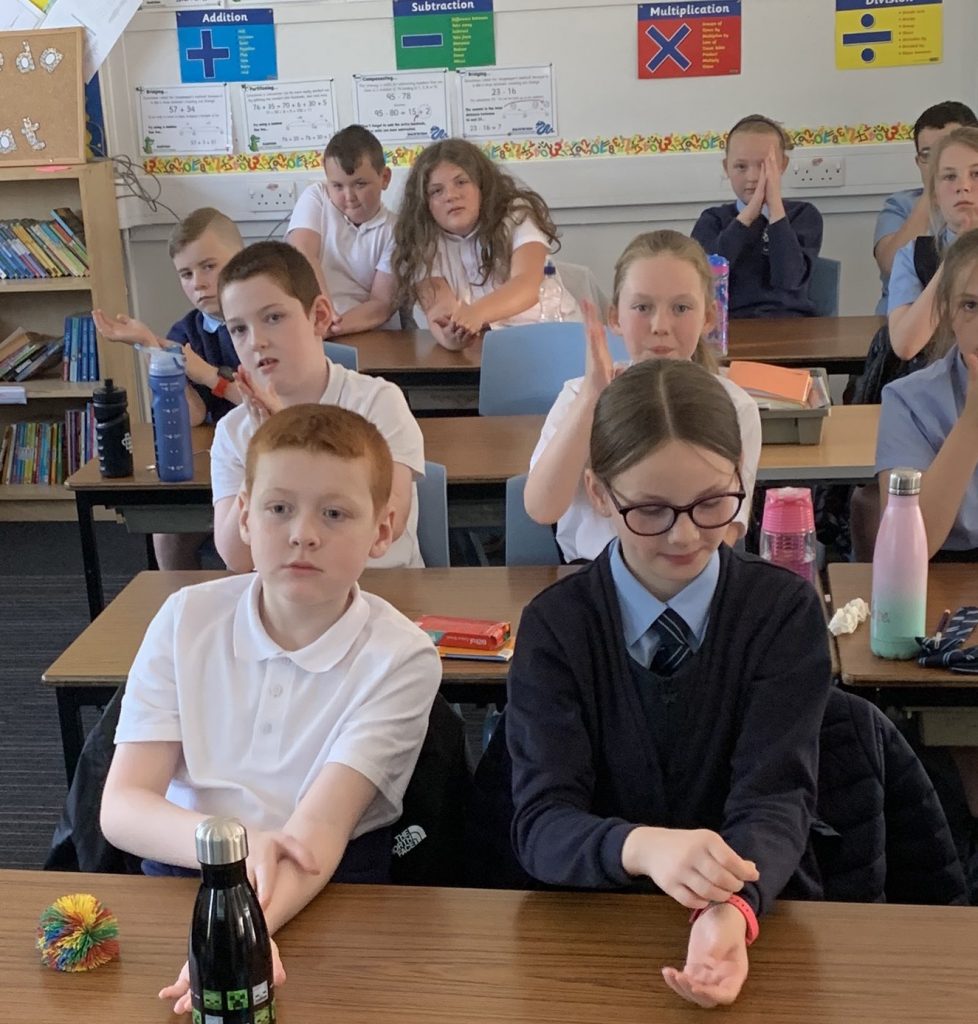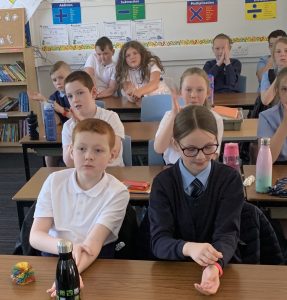 ---
Massage for Self Regulation
Self-massage on hands and arms provides an empowering group activity that can be self-soothing and self-regulating. Children can apply a pressure that feels most beneficial for them. And this becomes a good opportunity for discussing different pressures and preferences.
"The children in my Relax Kids groups have really taken to it and love working with self-massage. Wouldn't it be wonderful for every child to have self massage as a tool to use to nurture and calm their nervous system? To be able to self regulate and ground themselves. Be in control. How empowering". Alison Sellers, Relax Kids Coach.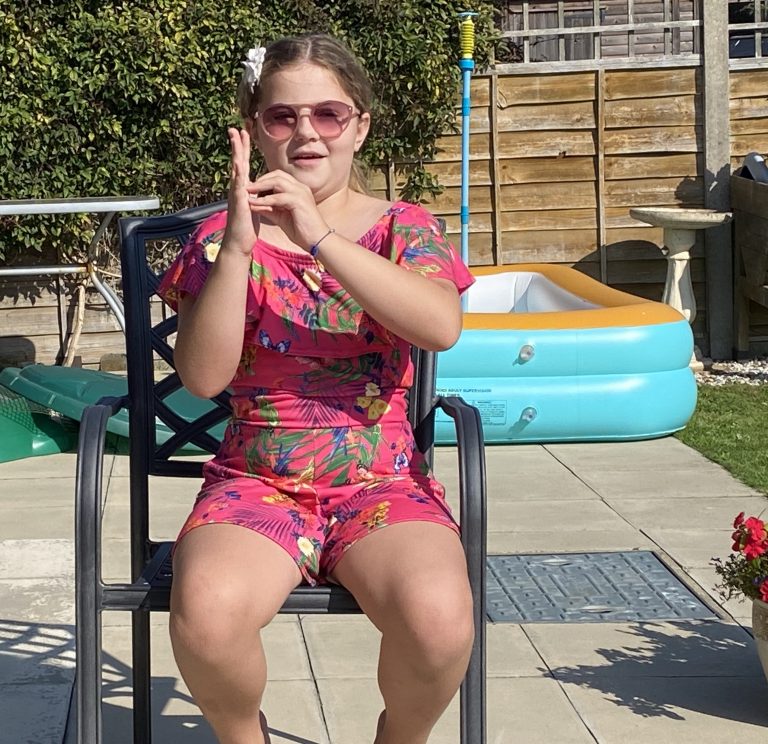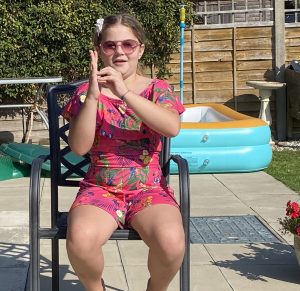 ---
Self-Massage in Action
Here is a video of Mary Atkinson, co-founder of the Story Massage Programme demonstrating a massage story using the strokes as a self-massage.
Asking permission and then saying 'thank you' at the end of a Story Massage session is integral to the programme. We suggest continuing this respectful practice especially when sharing self-massage on hands as a group activity.
"The children in my Forest School are aged 2-4. They are really enjoying self-massage.  They all had a go (10 children) and were focused and engaged. After the story some children commented on how it felt. 'Nice', 'tickly'. They all said please and thank you, or smiled (younger ones), and said they would like to do more stories next week. At pick up time the Mums were so pleased that I was reintroducing the Story Massage Programme despite social distancing". Julie Woolrich-Moon, Forest School Leader.
---
Adapting Massage Stories
All songs, stories and rhymes can easily be used for hand massage using the Story Massage strokes. Here is an example of a Loving Kindness Meditation adapted by Alison Sellers at Relax Kids Wokingham.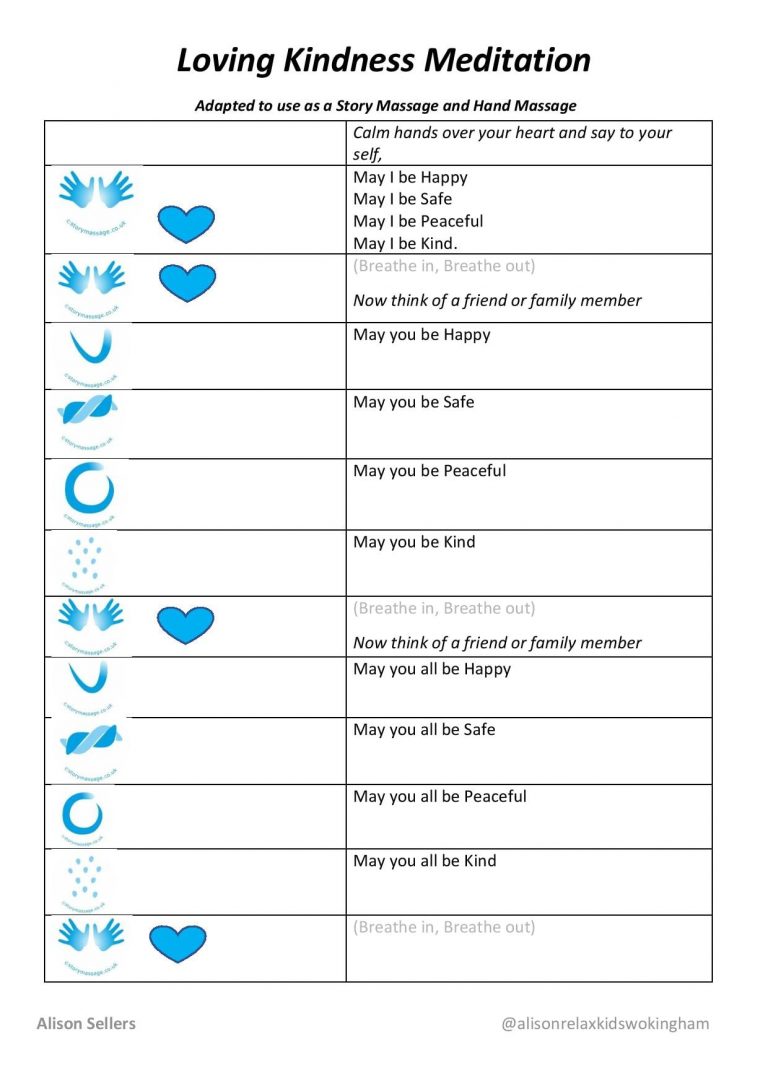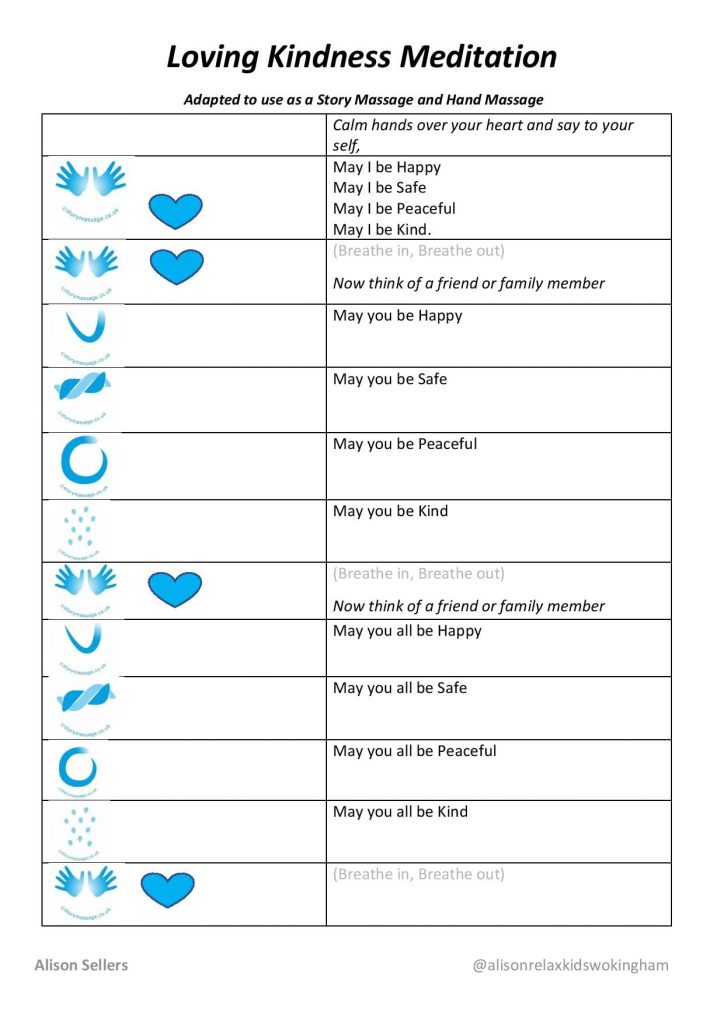 ---
More about the Story Massage Programme
The Story Massage Programme combines positive touch with the fun and creativity of story, song and rhyme.  Ten simple massage strokes form the basis of the programme. These ten strokes each have a name, such as The Circle or The Sprinkle, and an easy to recognise symbol (see Alison's massage story above) making it accessible for all. It is a fully inclusive activity. No clothing is removed and no oil is used.
If you are interested in training in the Story Massage Programme to use at work or at home, then do check out our Online Training Option. We teach you how to share the ten Story Massage strokes and show you how to adapt familiar stories and even create some sensory stories of your own. Ideal for teachers, parents, well-being coaches, therapists, SEN staff, support staff, Early Years practitioners, those working with people with additional needs, everyone with an interest in sharing positive touch activities with adults or children.