Interested in training in Story Massage but would you like know a bit more? Here are answers to some frequently asked questions.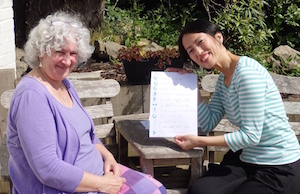 Where is Story Massage being used with children and adults?
In nurseries, schools, special schools, afterschool clubs, youth groups, infant massage and yoga classes
In hospices, hospitals and care homes
For people with dementia
For children with special physical, emotional or educational needs
In art, drama, music and language classes (ideal for teaching a foreign language to children)
With adoptive and foster parents
In the family home
As part of relaxation and well-being programmes for children and adults
** Take a look at our YouTube Channel to see videos of Story Massage in action in different settings.**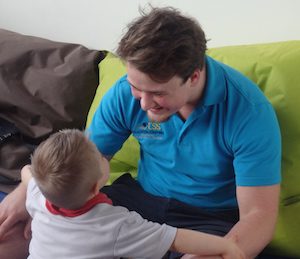 What does Story Massage training involve?
There are two options for training: face-to-face courses held around the country and online training. We also offer in-house training options. Ten simple massage strokes form the basis of Story Massage so they are integral to our training courses, book and resources. These simple strokes are easy and enjoyable to learn. You will learn the strokes and then we will work with you to adapt familiar stories and even create some massage stories of your own. This will help build your confidence with using Story Massage in the way that most suits you.
Story Massage strokes are given through clothes, and can be adapted for use on back, arms, head, shoulders, arms, feet, hands, legs when appropriate and acceptable for individuals.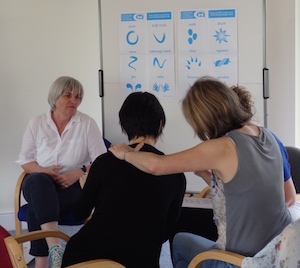 What do I need to bring?
You do not need any special equipment (that's the joy of story massage). On our face-to-face training days we suggest that you bring a pen and paper and wear comfortable clothes. For our online training option you will need a child or adult to practice the strokes on.
Who can benefit from Story Massage training?
Everyone can benefit from our training courses.  They are ideal to add to your work as a therapist, teacher, teaching assistant, physiotherapist, play or arts therapist, care worker, relaxation and well-being coach, dementia therapist or other occupation where Story Massage could bring benefits to children and adults. Story Massage is also wonderful for parents, grandparents, adoptive and foster parents wishing to bring creative, positive touch activities into the family home.
All adults working with children or vulnerable adults require an enhanced DBS certificate (Disclosure and Barring Service) or equivalent. Therapists are required to adhere to the Code of Conduct and Professional Practice of their professional organisation.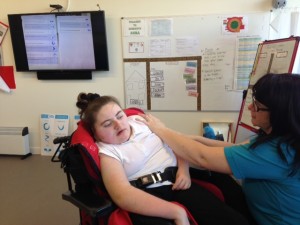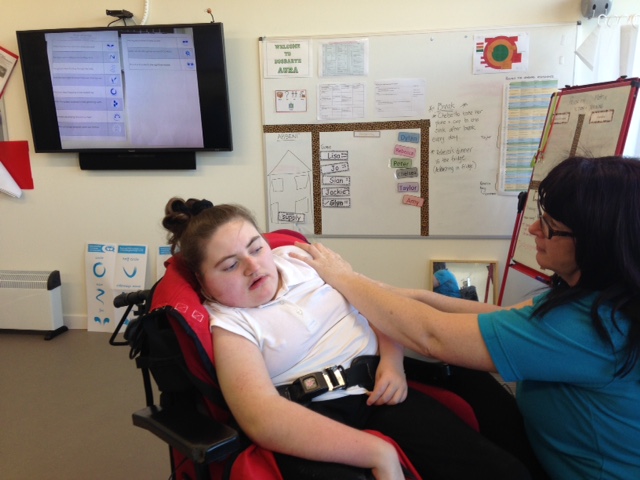 Do I get a certificate?
The course is designed for Continuing Professional and Personal Development (CPD) as an extension of current skills, work and experience. All participants will be issued with a certificate for their own personal or professional use. Both the face-to-face course and the online course are approved for 5 CPD points by the FHT (Federation of Holistic Therapists).
Can I qualify as a Story Massage Instructor?
This depends on your current qualifications and experience. Story Massage Instructors can gain insurance to run Story Massage groups such as Baby Story Massage Groups or peer massage sessions in schools.  In order to receive this certificate you will need to have a current qualification that includes a component with training on peer massage and/or how to instruct parents and carers on how to apply a bodywork therapy to babies, toddlers or children for the purposes of relaxation. Among the recognised qualifications that fulfil the criteria are:
MISP (Massage in Schools Programme), Impact (Kind Hands) or Relax Kids
Light Touch Reflexology for Babies, Toddlers and Children or Baby Reflex
Infant Massage Instructor or Baby Massage Instructor
Baby Yoga Instructor or ITEC Diploma in Infant and Child Massage
Your CPD certificate can be changed to Story Massage Instructor (at no extra cost) if you gain the necessary pre-requisite after the course. (Within 3 years).
** You can also qualify as a Story Massage Instructor after taking the online course (if you have the required prior qualifications) however, you will need to send us a short video to demonstrate how you are using Story Massage **
Please contact us if you need further clarification on any of these questions.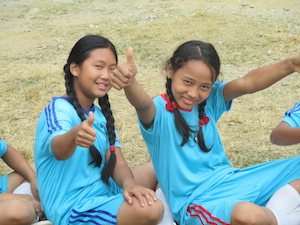 How can I book a place on a course?
All the dates and venues are on our Story Massage Training page. Simply contact us for a booking form and payment options. We are happy to invoice your organisation if they are paying for your place.
Are there any on-going charges or requirements to use Story Massage?
No. Once you have completed the course then you can use Story Massage within your work or at home at no further cost. You may wish to purchase some of our resources (Book, DVD, Stickers and Wallcharts) but this is not obligatory. However, we do ask you to work within the guidelines of respectful and positive touch discussed on the course.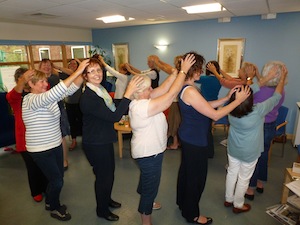 Do you offer in-house training for organisations?
Yes, definitely. We hold regular training days for schools, groups and other organisations wishing to introduce Story Massage to the children or adults in their care. Training as a group brings the additional benefits of shared experience and the opportunity to support each other in introducing and developing Story Massage. We work with a variety of professionals including school based staff, community workers and therapists.
Cost for in-house/group training: £1200 (up to 18 attendees)  plus travel and accommodation. This includes the experience and expertise of two trainers plus a comprehensive training manual and certificate for each attendee.
Do contact us for more information.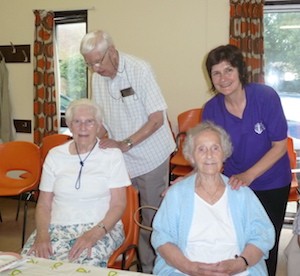 What do others say about Story Massage?
Enthusiastic and passionate trainers who brings varying experiences to the course. Wonderful, hands-on, interactive training that has added a new dimension to my infant massage courses. Natalie Leunder, Infant Massage and Yoga instructor.
Fantastic. Highly recommended. A training day that can really be used on a day to day basis and adapted appropriately for each child. Anne Steven, Rachel House Children's Hospice, Glasgow.
We have been using story massage with our pupils for twelve months. The pupils at Westfield have a wide range of complex needs and we have found that there are benefits for all pupils from 4 years to 19 years. The main benefits for us have been increased levels of engagement, understanding and acceptance of appropriate touch, peer working across phases and the enhancement of our literacy curriculum. Story massage is very effective and very easy to put in place across a school. Nicki Gilbert, Head Teacher, Westfield Special School
Story Massage adds value to what we are giving schools and encourages them to carry on with MISP. The book has lots of ideas for massage stories to try. Jane McLennan, MISP Instructor
Story Massage empowers parents giving them a tool they can use to interact with their children in a calm non-threatening way. It is also a way for parents to spend one to one time with their child thus reinforcing the bond between parent and child. Andrea Bilbow OBE Chief Executive
ADDISS (The National Attention Deficit Disorder Information and Support Service.)
The course was everything I wanted and more! Your delivery was superb, encouraging us all in every way. You have developed a lovely healing experience for children of all ages and levels of understanding. Caroline Prudames, Holistic therapist