Welcome to Shaula Maitland, today's guest blogger. Shaula, an experienced Early Years and KS1 teacher from Wiltshire, uses meditation alongside the Story Massage Programme in the classroom and shares her tips in this blog. She has also written her first children's book Positive Panda, a collection of meditations to nurture a positive mind.
---
"Meditation works brilliantly as a class session and is a wonderful addition to the Story Massage Programme," says Shaula, "It provides a moment of calm for wellbeing purposes. And there is research to suggest that meditation has a positive impact on both social and emotional development, as well as aspects of cognitive functioning."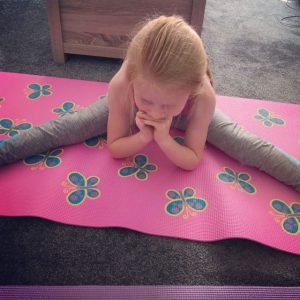 ---
How to Combine Meditation with the Story Massage Programme
Invite the Children to Meditate with You
Ensure you have a calm, quiet space. You may like to play some relaxing background music. Find a script that interests the children you're working with. Read slowly in a calm voice, allowing children time to imagine the scene as you read.
Encourage the Children to Write their Journey
After meditating, offer children the opportunity to write their journey as a massage story. It is amazing to see how individual their responses can be! Leaving the music playing in the background can continue the calm tone. Give the children time to formulate their own ideas before sharing with a group as this optimises creativity and individuality.
It is very important to accept and encourage children to write the meditation how they imagined. This will highlight that there is no right or wrong way to meditate. It will only honour their unique experience and therefore raise self-esteem.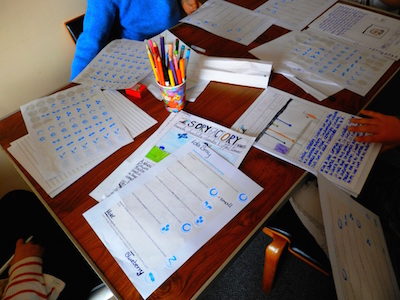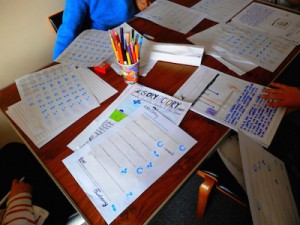 Add the Story Massage Strokes
Once the children have written their stories you can discuss appropriate Story Massage strokes for each part. This will embed the sensory experience.
Allow the children time to practice their massage stories on their own hands and arms. If children would like to share the massage with the class, dedicate time and celebrate their creations. Encouraging and supporting children in this way will do wonders for their self-esteem!
(Please note that this session structure could easily be used with adults too).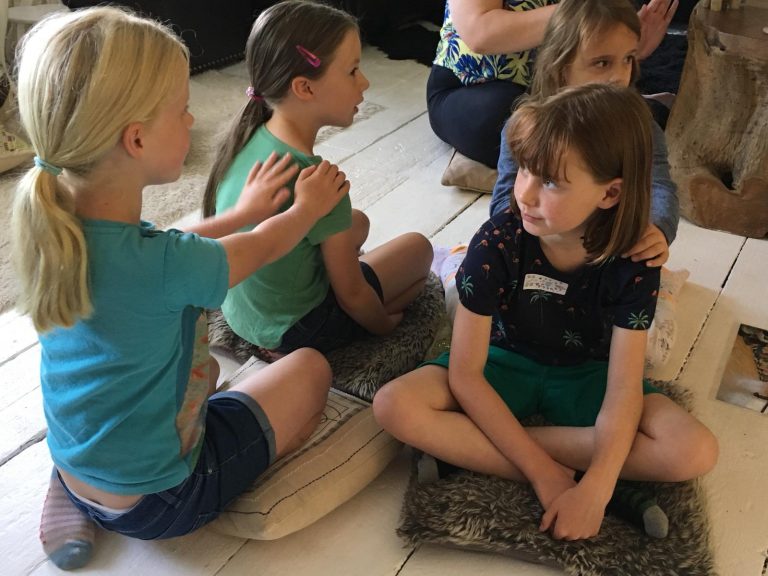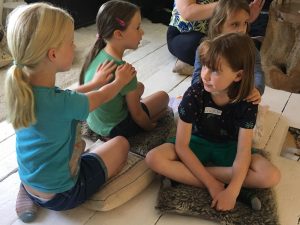 ---
How Meditation can Support Children's Creative Writing
It provides the space to immerse all senses. This can enrich descriptive language.
It allows their imagination to unfold. This can lead to exciting events and character development.
It offers time to explore a story in a deep and meaningful way.
It encourages children to feel calm and focused; perfect for writing!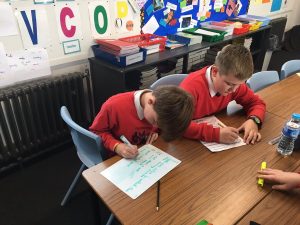 ---
How to Encourage Creative Writing
If a child is finding it difficult to write a story after the meditation, it may help to:
Ask the child to draw their meditation and then discuss. This may trigger memories to enable them to write.
Provide writing prompts, templates or have related sensory objects to explore.
Scribe their storytelling.
Invite the child to close their eyes and imagine the scene again before writing.
Ask further questions. For example, if a child writes 'I stood in the sea' you could prompt greater description by asking: 'How were the waves moving?' 'How did the waves feel against your legs?' 'What did the waves sound like?'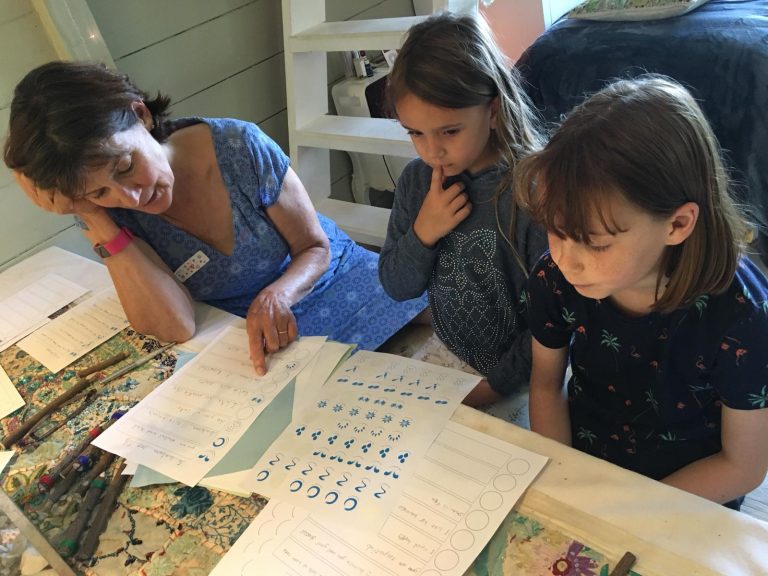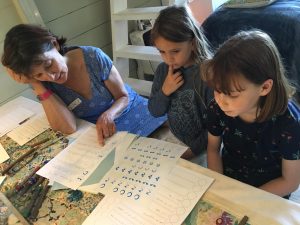 ---
'Positive Panda' as a Useful Resource for your Wellbeing Toolkit
In the book, Panda explains how to meditate in a short rhyming story. She introduces relaxation with breathing exercises and visualisations, before sharing twelve inspiring and uplifting journeys.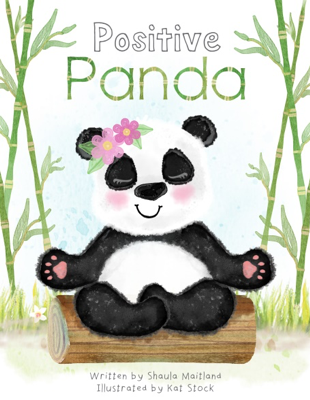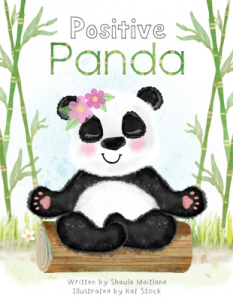 Positive Panda Meditations:
Focus on positive attitudes such as perseverance, independence, curiosity and self-belief.
Explore key social themes such as sharing, friendship and asking for help.
Provide a moment to reflect and give thanks.
Allow children to meditate freely with a dedicated 'Peace Pause'.
The meditations are carefully written to provide an uplifting and positive experience. The book works brilliantly as a stand-alone activity or can be used alongside other resources. Follow this link to buy the book: Positive Panda. 
---
More about the Story Massage Programme
The Story Massage Programme combines the benefits of positive, respectful touch with the creativity and engagement of rhymes, songs and stories. Ten simple massage strokes form the basis of the programme. These strokes have a child friendly name, such as The Circle or The Sprinkle, and an easy to recognise symbol.  It is a fully inclusive activity, no clothing is removed and no oil is used.
---
Would you like to train in the Story Massage Programme?
Would you like to learn more? Sign up for our Story Massage Online Course and help share the benefits with the children or adults in your care – at home or at work. Check here for the reviews from people who are using the programme at work and at home with adults and children of all ages and abilities: Five Star Feedback.
We teach you how to share the ten Story Massage strokes and work with you to adapt familiar stories and even create some sensory stories of your own. Ideal for all teachers, SEN staff, support staff, therapists, Early Years practitioners,  those working with people with additional needs, Baby Massage Instructors, Relax Kids Coaches… everyone with an interest in sharing positive touch activities with children and adults of all ages and abilities.