Anticipatory bereavement is a vital part of caring for families in a hospice setting. And normalising death and dying for young children can be extremely challenging. Kelly de Souza, award-winning senior holistic therapist at Willowbrook Hospice, explains how the Story Massage Programme can help break bad news and reduce fears around the dying process.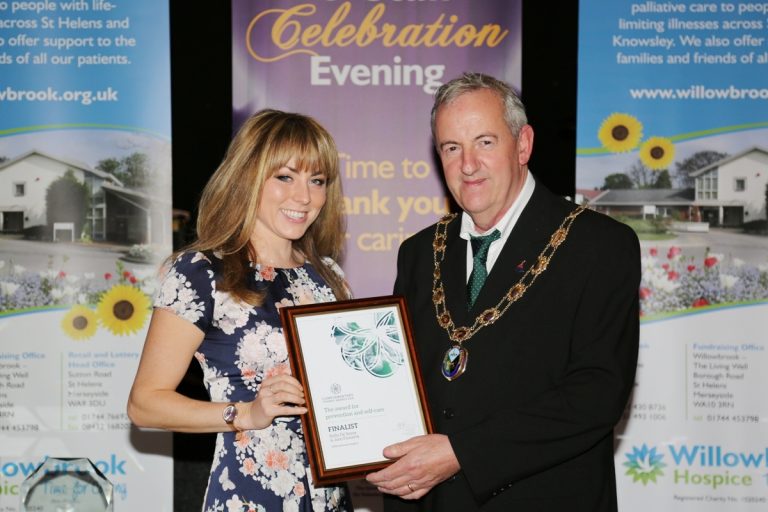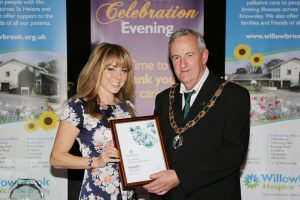 ---
Story Massage in a Hospice Setting
The Story Massage Programme is an interactive way of communicating through compassionate touch techniques and storytelling. It uses a combination of simple massage strokes and basic language to create a personal story.  Here at Willowbrook Hospice, it has enhanced our therapy sessions with families in the in-patient and out-patient units. It is such a versatile and simple activity that can be adapted to changing personal circumstances. And the costs are minimal.
---
Improving Communication and Support
We find that using the Story Massage Programme quickly helps to establish rapport and trust between the children and their families and the person introducing it – whether that's a therapist or other member of hospice staff. When used as part of a whole team approach it can help children to feel more included and this has a positive impact on their mood and behaviour.
---
Encouraging Children to Express Emotions
There are many books and poems written to help children talk about death and dying. Some favourites includes: Waterbugs and Dragonflies, As Big as it Gets and Muddles, Puddles and Sunshine. We use these resources or invite children and parents to write their own stories. We work together to choose the Story Massage strokes to illustrate the words and then we add the stickers.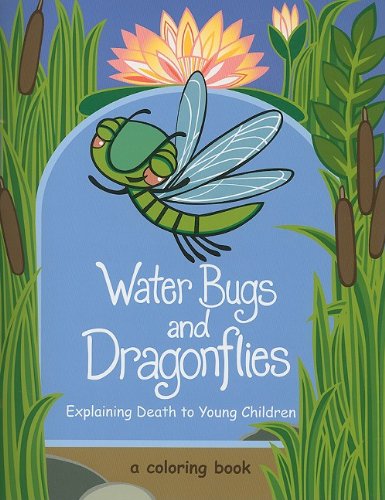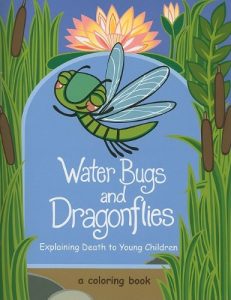 Writing and sharing massage stories encourages the children to ask questions such as 'Why is mum sleeping more?' and to address any unspoken fears. With one family, for example, it was noticeable that the children became more accepting of the changes to their mum and her deterioration. They were less fearful. When their mum died peacefully in the hospice the boys appeared to be prepared and have more understanding.
---
Building Lasting Memories
"Children and parents look forward to their Story Massage sessions. There is usually a lot of laughter and playfulness which helps maintain normality and connection as a family. Some of the stories can be very meaningful, but others are quite random! We love the way the Story Massage Programme encourages creativity. It brings a sense of calmness, fun and relaxation amidst tension.
"For families who find it difficult to talk about emotions, stories can be an opportunity to express love in a language that children can understand and remember. Shared massage stories can be added to memory boxes for the children. One family continued to use Story Massage as a source of comfort and reminiscing after their mother died. It became part of their bedtime routine with their Nan. And they keep adding the new stories to their memory box.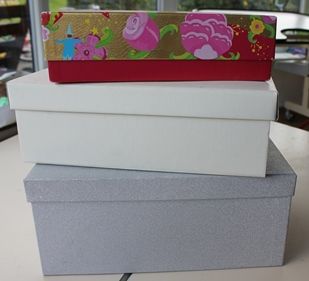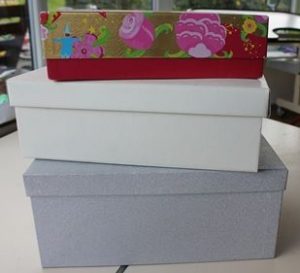 ---
Story Massage and 'Slothfulness'
The Story Massage Programme is part of our children's bereavement service called 'The Willows'. We include many different creative activities including mindfulness techniques, positive affirmations and singing bowls. Complementary therapies such as Story Massage are named 'Slothfulness' because the children know that this means slow, calm and relaxing.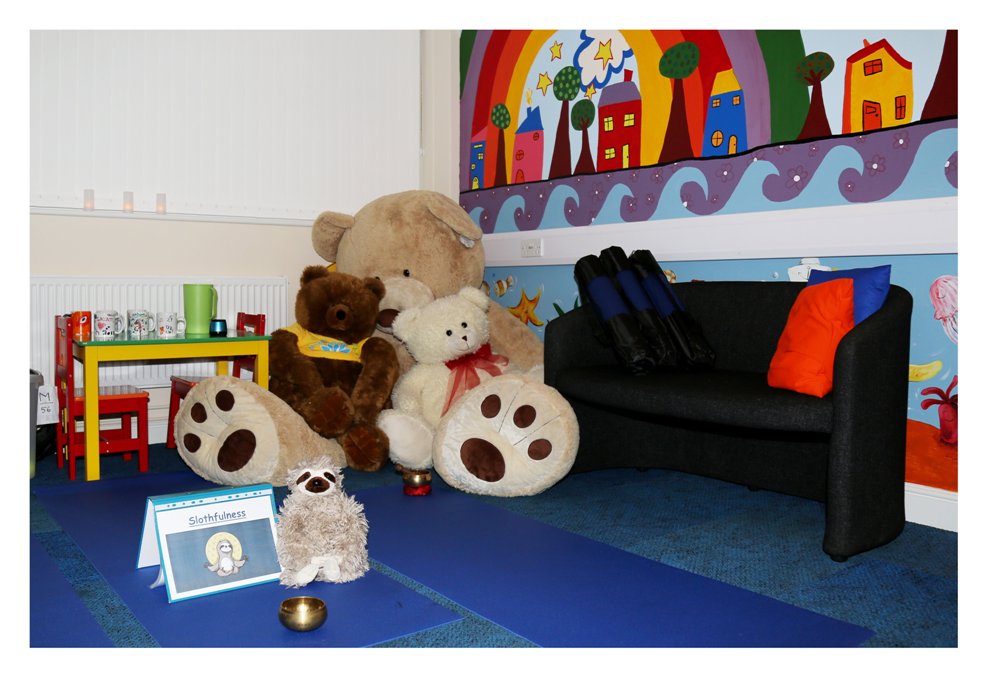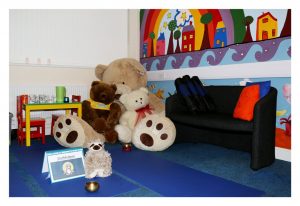 ---
More about the Story Massage Programme
The Story Massage Programme combines the benefits of positive, respectful touch with the creativity and engagement of rhymes, songs and stories. Ten simple massage strokes form the basis of the programme. These strokes have a child friendly name, such as The Circle or The Sprinkle, and an easy to recognise symbol.  It is a fully inclusive activity, no clothing is removed and no oil is used.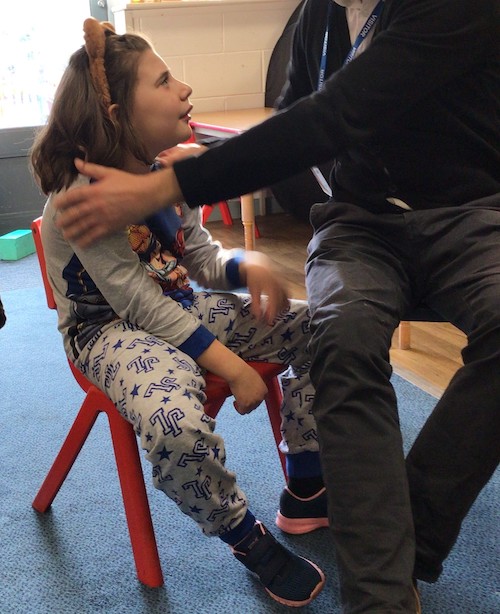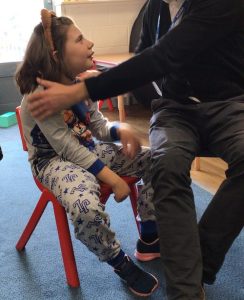 ---
Would you like to train in the Story Massage Programme?
Would you like to learn more? Sign up for our Story Massage Online Course and help share the benefits with the children or adults in your care – at home or at work. Check here for the reviews from people who are using the programme at work and at home with adults and children of all ages and abilities: Five Star Feedback.
We teach you how to share the ten Story Massage strokes and work with you to adapt familiar stories and even create some sensory stories of your own. Ideal for all teachers, SEN staff, support staff, therapists, Early Years practitioners,  those working with people with additional needs, Baby Massage Instructors, Relax Kids Coaches… everyone with an interest in sharing positive touch activities with children and adults of all ages and abilities.