Celebrating success for student, Kym Shepherd (sadly, now deceased), our first qualified Story Massage practitioner with learning disabilities. Kym, who has myotonic dystrophy, was first introduced to the Story Massage Programme at college. It brought such joy and purpose into her life that decided to train to share it with others and we would like to celebrate her wonderful life and achievements. Kym passed our online course with the support and mentorship of Astrid Gilmartin, a Story Massage Instructor. Together, they planned to share massage stories with children in a local nursery. A wonderful story of courage, determination and achievement.
---
Success for Student
"Kym has shown a real 'Can Do' attitude to passing the course," says Astrid, her mentor, "It has been wonderful to see how much she has enjoyed it, and looked forward to every session together. It has really tested her, engaged her and taught her so many skills too. For example, she has mastered using the computer, learnt real empathy for others and even written her own story. Absolutely amazing."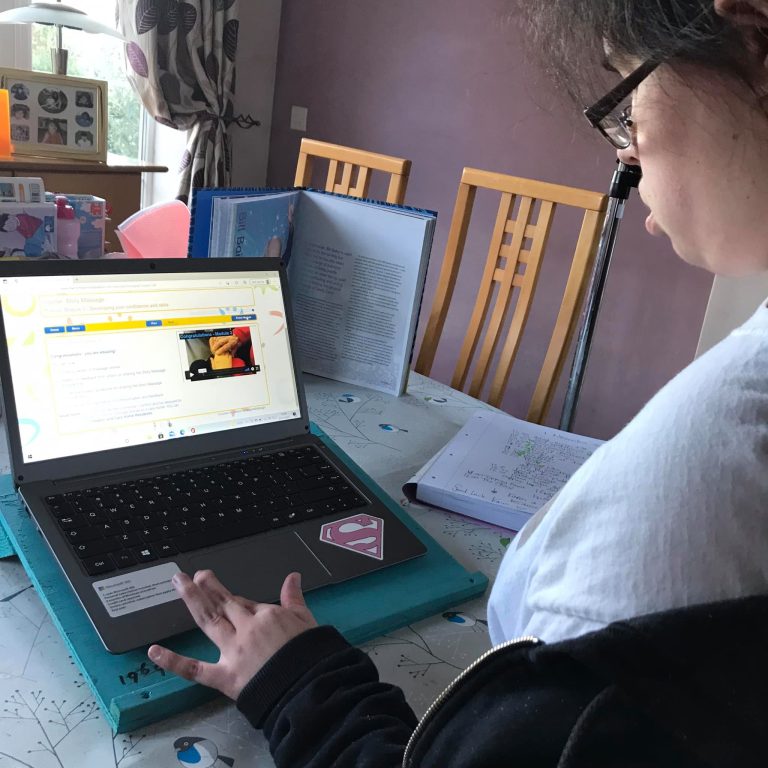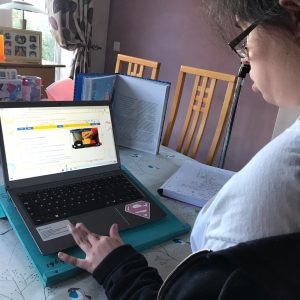 ---
Module 1
During the first module, Kym learnt the importance of positive touch activities for all ages and abilities. She looked at the many benefits of the programme and how it is being used in different contexts. She told Astrid that it helped her to feel calm and hoped she could help others to feel calm too. She wrote down her own answers and helped Astrid to send these to us for checking.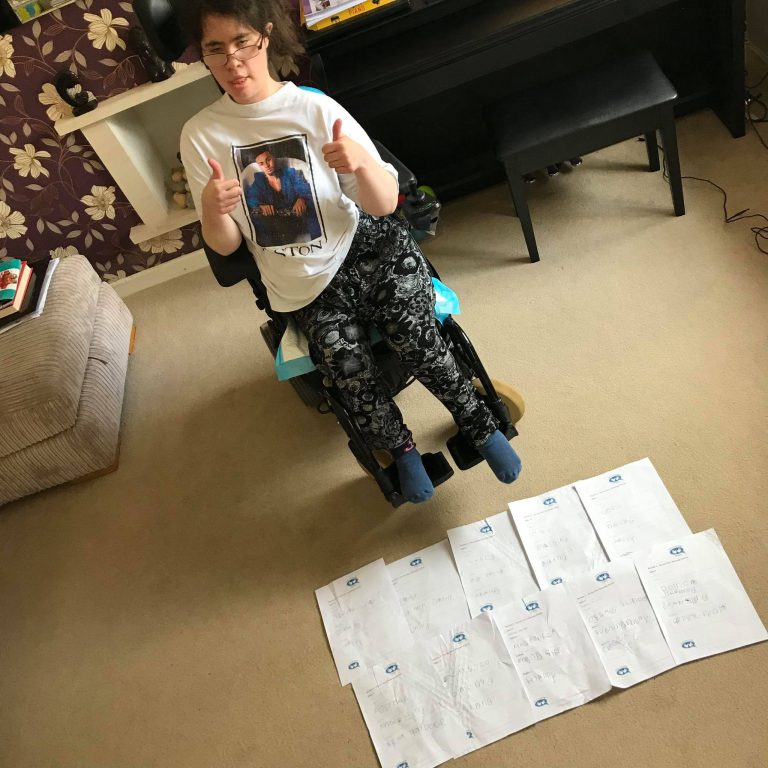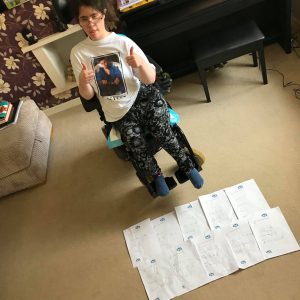 A key benefit of the Story Massage Programme for Kym was learning about consent and appropriate touch. In her assessment after the first module, she wrote, "If I trust my friends, I say 'yes. If I don't want to be touched, I say 'no'. If you don't want a massage then you can just listen to the story. That's okay."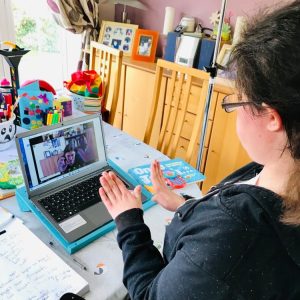 ---
Module 2
Kym watched video demonstrations of the ten Story Massage strokes. She learnt their names and symbols and began to understand how they can be used to illustrate words in a massage story. Kym worked with real determination to write down the names of the strokes which helped with her stamina for writing and letter formation.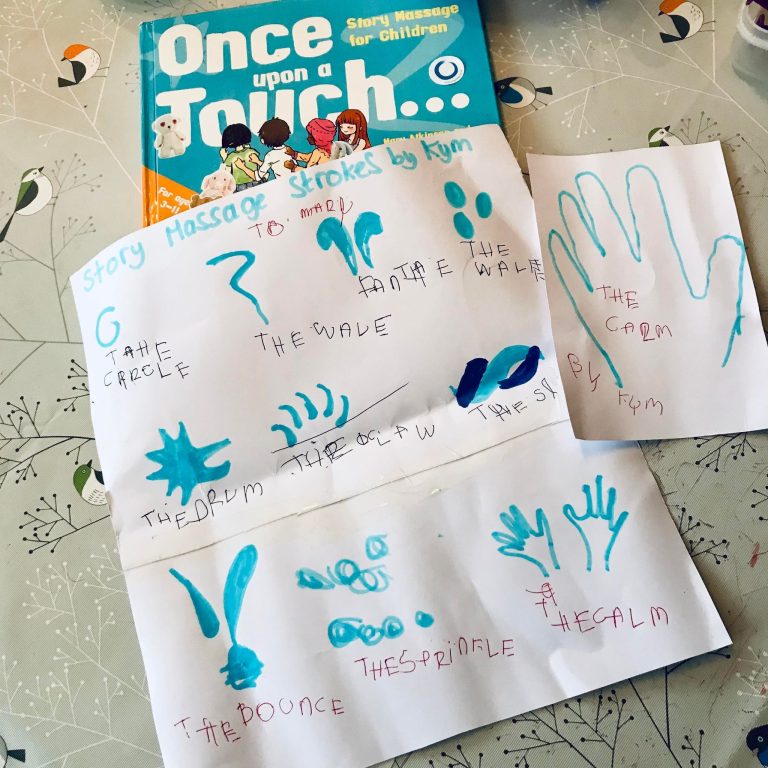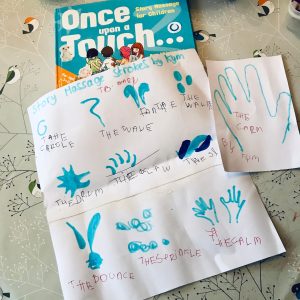 ---
Module 3
During the third module, Kym learnt the guidelines for using the Story Massage Programme in a respectful way for different age groups. She said she particularly enjoyed seeing people sharing a massage story in a massage train because everyone could join in.
Kym learnt to share a pre-written massage story and practised on her Dad and Astrid. She really enjoyed following along with the video of Little Peter Rabbit and was able to remember the words and actions. She listened to feedback and changed her pressure as she was a little heavy handed at times! In her assessment she wrote: "I need to be gentle when I do the Drum." She was also able to explain that it is more relaxing if you do the strokes slowly.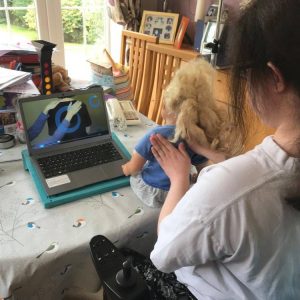 ---
Module 4
The challenge began for Kym when she started exploring how to match the strokes to words. Kym joined a Zoom call to work with others to write a massage story about carving a pumpkin. "It was great to see how interacting with others," says Astrid, "she made some new friends."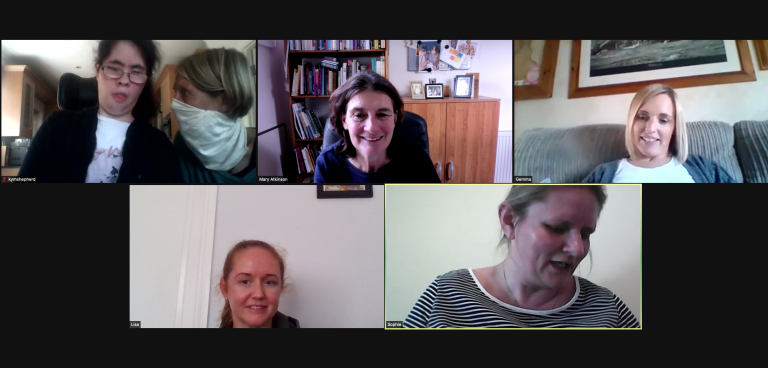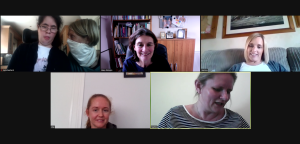 And then Kym actually wrote her own massage story based on Strictly Come Dancing. "This took a lot for her to do," says Astrid, "It really stretched her brain, and she was so proud of herself."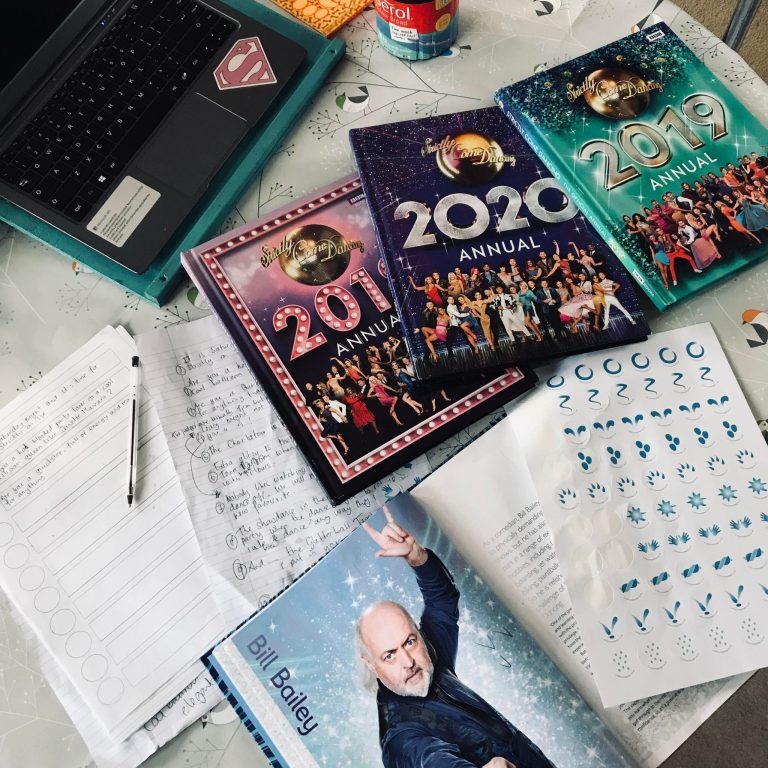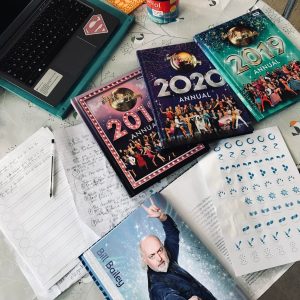 You can download the words here: Kym's Strictly Come Dancing
---
Module 5
In the final module, Kym looked at the Story Massage Programme in a whole variety of settings and different ways of presenting and sharing massage stories. She also reflected on her learning throughout the course. Kym feels the main benefits of the Story Massage Programme are, in her own words:
People looking after/caring for each other.
People telling stories in a different way.
Story Massage slows people down so they can understand the stories better.
People can say 'no' if they don't want to be touched.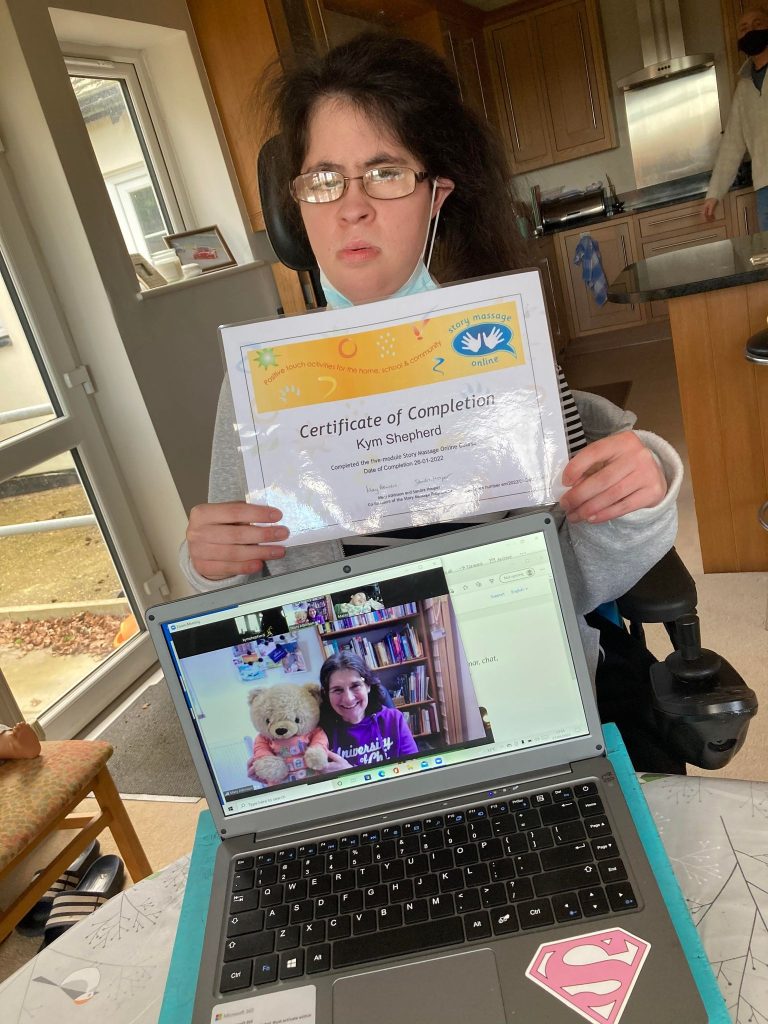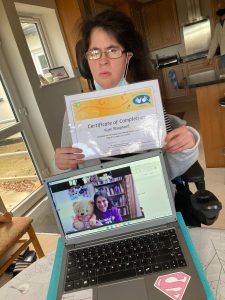 We were delighted to award a Certificate of Completion to mark the success for student, Kym Shepherd, our first Story Massage practitioner with learning disabilities.
---
More about the Story Massage Programme
The Story Massage Programme combines the benefits of positive, respectful touch with the creativity and engagement of rhymes, songs and stories. Ten simple massage strokes form the basis of the programme. These strokes have a child friendly name, such as The Circle or The Sprinkle, and an easy to recognise symbol.  It is a fully inclusive activity, no clothing is removed and no oil is used. For enjoy some follow-along videos, please visit our Story Massage YouTube channel.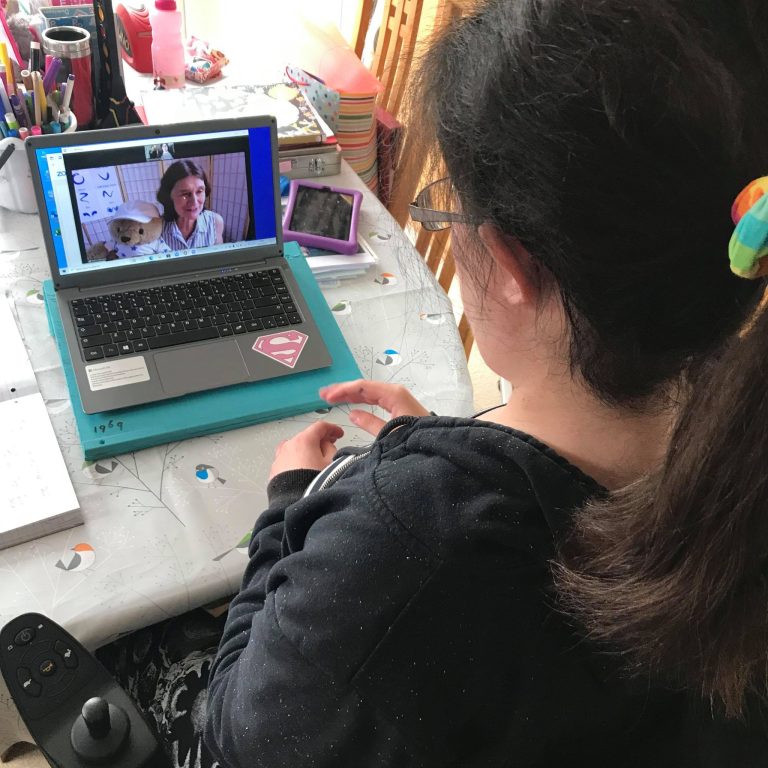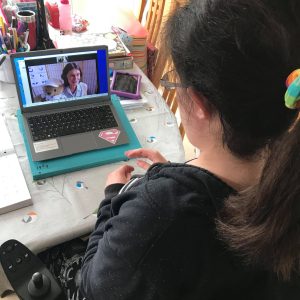 ---
Would you like to train in the Story Massage Programme?
Would you like to learn more? Sign up for our Story Massage Online Course and help share the benefits with the children or adults in your care – at home or at work. Check here for the reviews from people who are using the programme at work and at home with adults and children of all ages and abilities: Five Star Feedback.
We teach you how to share the ten Story Massage strokes and work with you to adapt familiar stories and even create some sensory stories of your own. Ideal for all teachers, SEN staff, support staff, therapists, Early Years practitioners,  those working with people with additional needs, Baby Massage Instructors, Relax Kids Coaches… everyone with an interest in sharing positive touch activities with children and adults of all ages and abilities.