Accredited day course for individuals
Story Massage Training for in house/group/inset days for your school or organisation
Online Training Course (more details here: Story Massage Online)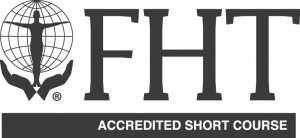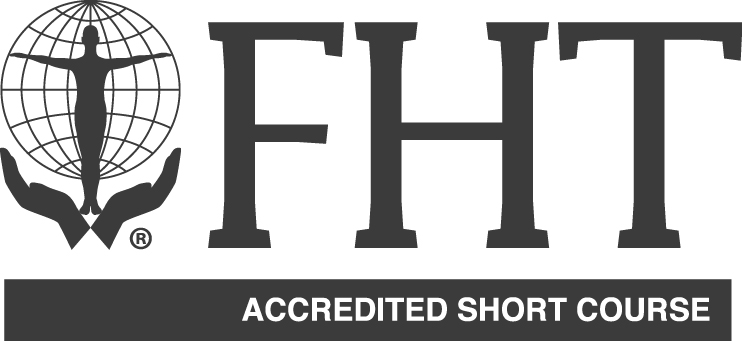 Accredited Day Course
We hold regular trainings for individuals wishing to use Story Massage for children and adults in the home or as an extension of their work. Everyone is welcome to attend to find out more about this simple, fun and easy way to share positive touch activities with others.
Dates for accredited training 2018
Time: 09.45 for a prompt start at 10.00 – 16.00 (we will indicate if the timing is different, so please check individual trainings)
To book: please contact Mary and Sandra on info@storymassage.co.uk for a booking form. Please indicate which course you are interested in.
Cost: includes certificate and training manual. Payment in full or a £30 non-refundable deposit to secure your place on the course. We can invoice schools and organisations.
NEXT TRAINING DATES:
There are still places on these courses unless we indicate they are full. 
To book: for more information and a booking form please contact Mary or Sandra via email on info@storymassage.co.uk or telephone 01243 779600.
More information: Do check out our answers to Frequently Asked Questions about our Story Massage training days. Story Massage FAQ.
Please note:
Your place on a course will be confirmed when the full amount is paid. Fees are refundable up to 7 days prior to the course date. However, an admin fee of £10 will be charged. You may send a substitute delegate.
In House/Group Training
We hold regular trainings for schools, groups and other organisations wishing to introduce Story Massage to the children or adults in their care. Training as a group brings the additional benefits of shared experience and the opportunity to support each other in introducing and developing the Story Massage programme. We work with a variety of professionals including school based staff, community workers and therapists.
Cost: £1200 for up to 18 delegates, plus travel and accommodation. This includes the experience and expertise of two trainers plus a comprehensive training manual and certificate for each attendee.
or:
£600 for up to 8 delegates, plus travel and accommodation. This includes the experience and expertise of one trainer plus a comprehensive training manual and certificate for each attendee.
To discuss options, dates and venues: please contact Mary or Sandra. You can email on info@storymassage.co.uk or telephone.
What does Story Massage training involve?
Ten simple massage strokes form the basis of all our stories. We will teach you these strokes and then work with you to adapt familiar stories and even create some massage stories of your own. This will help build your confidence with using story massage in the way that most suits you. During the training there will be plenty of opportunity to ask questions and share ideas with others. It is fun and interactive, just like story massage. The day's training is supported by updates and ideas via a newsletter, Facebook page, blog and YouTube channel.
Who can benefit from Story Massage training?
Anyone who has an interest in using story massage to encourage positive touch for children – whether you are working for an organisation or you'd like to use it in the home – will benefit from this training. We can tailor your training to suit your particular needs.
All adults working with children or vulnerable adults require an enhanced DBS certificate (Disclosure and Barring Service) or equivalent. Therapists are required to adhere to the Code of Conduct and Professional Practice of their professional organisation.
The sessions also provide excellent continuing education for already trained MISP (Massage in Schools Programme) instructors who wish to have more ideas for stories and massage.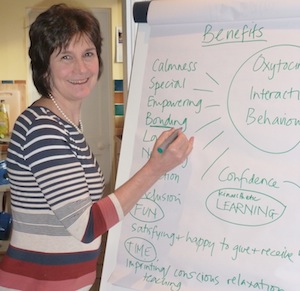 Testimonials
"Enthusiastic and passionate trainers who brings her varying experiences to the course. Wonderful, hands-on, interactive training that has added a new dimension to my infant massage courses". Natalie Leunder, Infant Massage and Yoga instructor.

"Fantastic. Highly recommended. A training day that can really be used on a day to day basis and adapted appropriately for each child." Anne Steven, Rachel House Children's Hospice, Glasgow.

"I think Story Massage adds value to what we are giving schools and encourages them to carry on with the Massage in Schools Programme. The Story Massage book has lots of ideas for new massage stories to try. Jane McLennan, MISP Instructor, England

"Story Massage empowers parents giving them a tool they can use to interact with their children in a calm non-threatening way. It is also a way for parents to spend one to one time with their child thus reinforcing the bond between parent and child."
Andrea Bilbow OBE Chief Executive ADDISS (The National Attention Deficit Disorder Information and Support Service.)

"What an amazing training day! It is very rare to find an activity, which can engage all learners no matter what their needs, age or disabilities. Mary and Sandra are very experienced and knowledgeable and have produced a clear and easy to follow programme. It offers flexibility to develop your own stories and make it unique to your setting. The feedback from all the school staff who attended the course was excellent. We are now delivering story massage sessions across the school on a daily or weekly basis." Lisa Lawrence, Sensory Co-ordinator, Ysgol Y Deri Special School, Penarth.

"The course was everything I wanted and more! Your delivery was superb, encouraging us all in every way. You have developed a lovely healing experience for children of all ages and levels of understanding." Caroline Prudames, Holistic therapist

"Reuben was anxious about starting school and couldn't sleep, so my therapist suggested trying a story massage. It really helped him settle. Thank you so much." Catriona Plunkett, Mum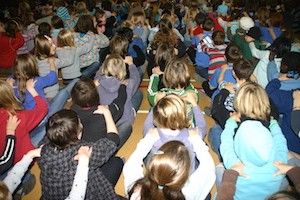 Story Massage Training FAQ
Do check out our answers to Frequently Asked Questions about our Story Massage training days. Story Massage FAQ.