We recognise creativity, commitment and innovation within the Story Massage Programme with our annual Centre of Excellence Awards. This prestigious awards was first introduced in 2016 and we now have 22 Centres of Excellence. The award is presented annually to schools and organisations showing outstanding best practice in using the Story Massage Programme to enrich the lives of others. Please apply by 1st June 2023 to be considered for one of our next group of winners.  The awards are open to schools, organisations and charities working with children and adults of all ages and abilities.
---
Centre of Excellence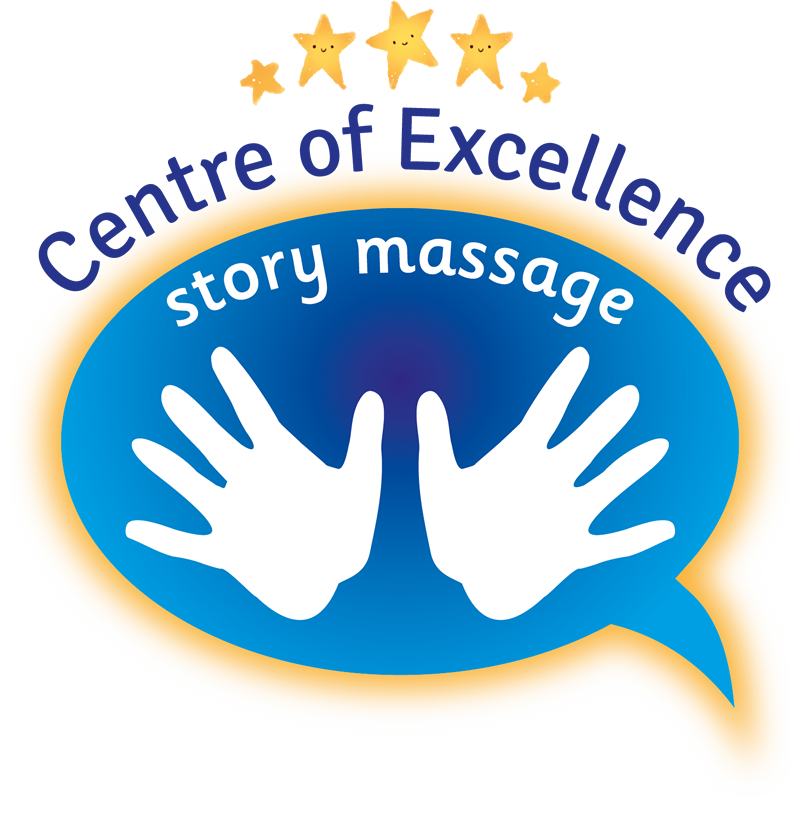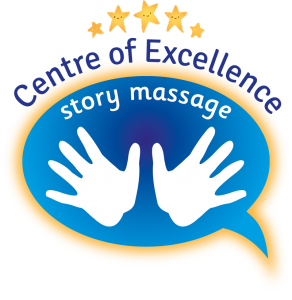 Winners of the prestigious award will receive a special logo and certificate to display with pride. Before applying please check that your organisation fulfils the following criteria:
At least four members of staff/volunteers have undertaken our Story Massage Programme training.
The programme has been used for one year or more.
Representatives have provided regular feedback on how it is being used with evidence of creating new massage stories.


---
Would you like to apply to be a Centre of Excellence?
No cost is involved, we just need your enthusiasm and commitment to sharing the benefits of the programme with the children and adults in your care. To apply please download and complete this form: Centre of Excellence Application
Please return the form by 1st June 2023 with accompanying massage stories, evidence and photos (with permission granted for use) to: bestpractice@storymassage.co.uk
Please address any queries about the awards to bestpractice@storymassage.co.uk and your query will be answered, but it may not be immediately.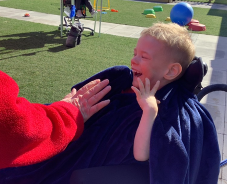 ---
Centre of Excellence Winners
Our latest winners are featured on this blog: Centres of Excellence in the Story Massage Programme.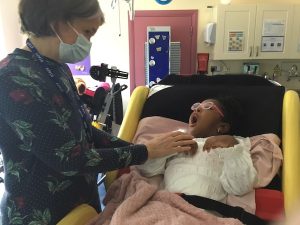 Past winners are:
Special Schools
Ysgol Y Deri, Penarth
Westfield School, Leominster
Access School, Shrewsbury
Ty Gwyn Special School, Cardiff
Tor Bank School, Northern Ireland
Cherry Garden School, London
Springside School, Bury
Two Rivers Primary School, Tamworth, Staffs
Beatlie School Campus, West Lothian
Darnley Primary School, Glasgow
Fairfield School, West Yorkshire
Evergreen Primary School, Bishop Aukland
Rutherford School, Croydon
Mainstream Schools
Early Focus and St James School, Dubin
Thorntree School, Glasgow
 Nurseries
Shotts Family Learning Centre, North Lanarkshire
Adults SEN
Staffordshire Complex Needs Service, Stafford
Colleges
Hertford Regional College Department of Inclusive Learning, Hertford
Woolston 6th Form College, Warrington
Fostering Services
Pyramid Care Fostering, Worcester
Hospices
Christopher's Children's Hospice, Surrey
Overseas